Cara Maltby
Sales Representative
CENTURY 21 Infinity Realty Inc., Brokerage*
905-259-2327

905-579-7339

905-721-9127

211- 650 King Street East
Oshawa, ON L1H 1G5
First and Foremost!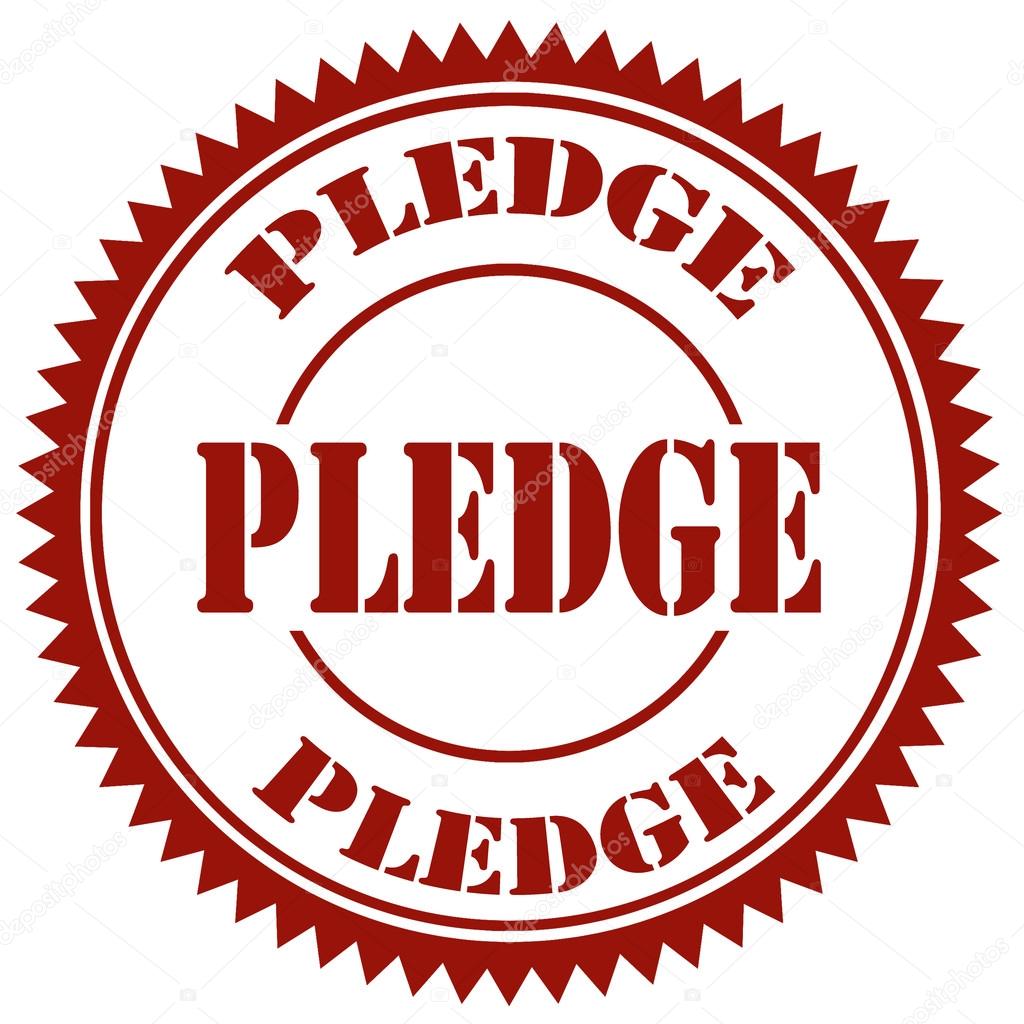 I vow to be different.
I vow to be service oriented and to add value to your life.
I vow to go against conventional methods and only contact you with useful information or when you ask me to.
I vow to make you realize that moving does not need to be stressful.
I vow to be the best Real Estate Salesperson you've ever dealt with so that you wouldn't hesitate to return or refer me.
My Service Pledge to You is that I will ensure that you are treated with the most professionalism, expertise and care possible. Whether it is seeing Families achieve their dreams, helping homeowners through difficult life transitions or enabling investors to watch their bank accounts grow, I love helping others. This is the absolute reason I am in this profession.
I want you to be an advocate for me. I want you to return to me and recommend me to your friends, family and acquaintances.
How will I carry out these pledges?
I am going to achieve this through showing my excellent standard to care with every client and customer I serve. I want you to see me as the Real Estate Salesperson of choice because I've earned it.
If you are new to my page and want testimonials, please do not hesitate to ask. Hearing what others say in private is invaluable.
I look forward to putting this Pledge into reality for you.
Sincerely,
Cara
Welcome to my Website
As a Full Time CENTURY 21® Real Estate professional, I am dedicated to providing you with the highest quality of service possible. My personal knowledge of the local Real Estate market is combined with the power of the CENTURY 21 brand - the most recognized name in Real Estate today.
Give me the opportunity to help you find your dream home, in a neighbourhood that is perfect for you, in the price range you want. Or, if you are interested in selling a property, I also have the expertise and innovation to help you get the fastest sale possible and at the best price. I am passionate about my service and will treat every sale and purchase as if it were for my own family. This is one of the biggest decisions in your life. Choose someone who truly cares about you and your family.
I look forward to having the opportunity of working for you! Let me prove to you that I care.
Professional Background
As 2002 Graduate of Waterloo University, I decided to explore the world as a cruise ship employee. Upon my return, I spent 10 wonderful years working as a manager in Long Term Care Homes, first in Ajax and then Oshawa. In my day to day interactions with seniors, I realized my passion is helping others realize and achieve their dreams.

I learned many invaluable skills working in Long Term Care but the most cherished is my ability to serve others in a professional yet caring manner while always ensuring honesty and integrity.
Since becoming a Realtor, I have been in the pursuit of knowledge. This ensures that I provide service excelllence to all of my clients and their families. Staying up to date and knowledgeable is of the upmost importance in this industry.
I became a Realtor because I care.
Community Involvement

I grew up in Port Perry and later moved to Whitby with my husband in 2005. As parents of 3 small boys, we value our surrounding community and the services available. Our oldest is involved in many team sports and we know our twin boys will follow in his foot steps shortly. My husband and I play in a co-ed lob ball league in the warm months, and a coed pick-up hockey league in the winter.
It is important to find a community that services your needs and that YOU value. Allow me to help you.
What other's are saying about my Quailty of Service
Where to even begin! The last couple of weeks have been a whirlwind and Cara is to thank! My husband and I were preparing our home to sell and were completely overwhelmed by information we were getting from other sources. We reached out to friends for realtor recommendations and we could not be more thankful that Cara contacted us. Within 24 hours we were able to meet with her and she put all our fears and confusion to rest. She came in completely prepared and blew us away and we knew immediately that she was our realtor! Over the next week her encouragement, hard work and enthusiasm lit a fire in us and carried us quickly to having the house ready, looking amazing, tons of interest even before we officially hit the market and ultimately a very quick sale well over asking! We could not be more thrilled or more grateful to Cara for all her hard work on our behalf! This woman is truly one of a kind and completely incredible! Give her a chance and you will not be sorry! A million thank you's Cara!
- Amanda and Phil, Bowmanville
Having closed on both our purchase and sale, it is now time for a very large sigh of relief while we dodge the boxes, contemplate décor, and reflect on the past few months. In doing so, what became very clear was the terrific experience we had with Cara. When we were with Cara, all stress was removed, and I dare say it was even fun!!
If we had to define Cara in three words in no specific order, they would be, integrity, personality and professionalism. Key traits, exuded at all times and elevating Cara within her peer group. From the moment we met, we instantly enjoyed our time together, and greatly appreciated the no pressure guidance and knowledge Cara shared, as we worked through our own decision making process. We always felt Cara had our best interests at heart, and made herself available at all times to answer questions, concerns, or research further when required.
If/when the time comes to move again, we would want to work with Cara in an instant, and would have absolutely no hesitation in recommending her to family and friends.
Cara, thank you!!
- Ian and Lori, Whitby
"Cara helped us both sell our home as well as buy our next home. Both the sale and purchase of these homes were out of Cara's "normal" geography for selling homes. That didn't deter her at all. She came highly recommended by a friend and she took no time at all proving our friend right. She was up to speed on the market we lived in immediately. She was nothing but professional throughout the whole process. She was not only calming to us during the most stressful time of buying and selling a house, but she also fought for us at every step of the process. I truly believe that her suggestions on staging and pricing helped us in securing a much higher offer than a very similar house being sold only 5 doors down at the exact same time. Her input and knowledge while we were house hunting for our "forever" home definitely aided us, kept us grounded and ultimately helped us in making the perfect decision for us. If you are looking for a trustworthy, diligent, hard working and knowledgeable agent then I couldn't recommend anybody better than Cara.
I've bought and sold 6 houses in my life so far and the only difference I'd have made would have been to use Cara for each and every one!! "
- Dave and Jenn, Milton and Erin
There really aren't sufficient words to describe to you how appreciative we are of all that you have done for us over the last 18 months. We know we weren't always the easiest to deal with but we are eternally grateful that you stuck with us and we eventually found a house that simply couldn't be better placed.
Cara, we truly want to thank you for all that you have done for us. You are the epitome of what every realtor should aspire to be. Your first and foremost concern is for your clients' needs and you are always more than willing to go that extra mile to ensure that those needs are met. Your upbeat, positive mood makes what can be a very stressful search a much more pleasurable experience. We are extremely grateful for the time and effort you put into working with us in helping us to find the perfect home in precisely the right location.
We wish you all the best
- Ted and Nancy, Bowmanville
When I first began my search for a Real Estate Agent, I knew the company that I wanted to give my business to and as I scrolled through all the Agents I came across Cara Maltby and my gut told me that she'd be the one to work with. I read her profile and was most taken with her, "Let me prove it to you." And prove it to us she did. Cara is very professional and easy-going. She has a great personality and patience like no one I've ever known. I don't think there is much we didn't encounter as we searched for our new home, but Cara kept us sane through it all. She is extremely easy-going and approachable to talk to about frustrations and finding exactly what you're looking for. I highly recommend her when you want to buy and sell. She's determined and passionate enough about her clients to get you exactly what you want no matter how long it takes. Thank you Cara!
We bought our first home with Cara this spring and could not be happier! Cara listened to our needs in a home and was able to find us the perfect match. She guided us through a competitive market and made the process almost completely stress-free when it came time to putting an offer in. What was amazing about Cara was her knowledge of the market and how attentive to us she was throughout the whole process. Even in the weeks leading up to move in, she was there ensuring we had everything in place. This was extremely helpful as a first time home buyer! We are so thankful for all her hard work and dedication as we take such an exciting step in our lives!

- Stephan & Becky, Bowmanville
Cara Maltby helped my boyfriend and I find our first house. She was very energetic and eager throughout the entire process. She began searching for our house immediately after contacting her and it didn't take her long to find our dream home! We had a lot of questions since it was our first time purchasing a home and Cara was very patient with us. She always communicated the answers to our questions clearly and if she didn't know the answer, she ensured she found the answer for us. She kept us informed throughout the entire process and had a solution to every problem we encountered. For example, Cara went to check on the house before our closing date and discovered that the sellers of our house left behind a lot of their belongings in the house. She immediately set up an appointment with a junk removal company and obtained a quote for the cost as well as contacted our lawyer and called us. We didn't have to lift a finger in removing all of the stuff out of the house. Since Cara revealed this before our closing date, we were lucky enough to be reimbursed for the cost of the junk removal service—which saved us a lot of money! Cara showed us that purchasing a home doesn't need to be stressful and her outgoing personality made the process fun. My boyfriend and I were very pleased with Cara's service and would definitely recommend her and use her in the future—that is if we ever decide to move again as we love our new home!
– Bradie Gleaves, Cobourg
Cara is simply the best agent we have had the pleasure of working with. She hunted for our dream home and was able to negotiate deals no one could refuse. She was with us every step of the way always willing to go above and beyond. Thank you from the bottom of our hearts for all that you did for us!!!!
- Leanna Snaith, Newcastle
Cara , I just received your thank you card. I feel like I should be thanking you for looking after my daughter. You went above and beyond! I will recommend you every time I get a chance. Thank you again.
- Brendon, Bowmanville
Cara is a professional, organized individual that provided me with an extraordinary realtor service. She came to me highly recommended and I never regretted engaging her services. She gave great advice and truly illustrated that she was working on my behave and made sure my best interests were her priority. I have already recommended her and will continue to do so. Thanks Cara for making the house selling experience a quick and relaxed experience.
- Donna, Oakwood
We first met Cara while she was helping our 2 granddaughters find houses in the crazy and challenging housing market a few months ago. One of our granddaughters had to sell a condo and Cara made is easy. It was then we saw how dedicated and professional she was and such a pleasure to work with. She made us all feel like she was part of our family.
When we decided to downsize, once again Cara came through for us, we sold our house in 4 days which allowed us to firm up on our purchase and everything went so smoothly and stress free. She was always there to answer our questions and guide us through. Thanks Cara. We would highly recommend you as you are a most amazing agent and now a friend .
Dear Cara After losing both parents within months apart, dealing with real estate issues on top of other personal issues are both overwelming and very stressful. Thanks to your hard work and suggestions, we were able to sell their house on the first open house and over list price. Also, we were very pleased and relieved that it was sold to a young family with children (as per our late mother's wishes). We appreciate everything you have done and your personable and professional skills were definitely an added touch. You went above and beyond our expectations. Sincere thanks; Anne & Jon Beal
- Anne & Jon Beal, Oshawa
Being first time home buyers, we were looking for a Real Estate Agent who could help us with the process and had a good knowledge of the real estate market. With Cara we found both of those things. Right from the start we were impressed with Cara's ability to find us interesting properties and her professionalism. She helped us with everything from banking, insurance and the legal issues. Her cheerful demeanour and "Go Get'em" attitude make her relatable and very easy to work with. Without Cara's advice, patients and hard work we would not have found our perfect home.
So, if you are looking for a great Real Estate Agent, look no further and contact Cara Maltby.
- Robert and Andrea, Port Hope
We first met Cara while she was helping our 2 granddaughters find houses in the crazy and challenging housing market a few months ago. One of our granddaughters had to sell a condo and Cara made it easy. It was then we saw how dedicated and professional she was and such a pleasure to work with. She made us all feel like she was part of our family.
When we decided to downsize, once again Cara came through for us, we sold our house in 4 days which allowed us to firm up on our purchase and everything went so smoothly and stress free. She was always there to answer our questions and guide us through. Thanks Cara. We would highly recommend you as you are a most amazing agent and now a friend .
Communities
Cities
Neighbourhoods
Cara's Twitter
Property List
Beds: 5 / Baths: 4