Spring cleaning focus: Green and clean. Around Earth Day (April 22) is a great time to give your home a healthy, ecofriendly makeover. Consider making one or more of these changes during your spring cleaning:

Use natural cleansers (or baking soda and white vinegar) to tackle cleaning projects like mopping, wiping counters and caring for furniture.
Cut up old T-shirts to make rags and use them in place of paper towels.
Replace disposables with reusable items, like glass water bottles, stainless steel straws, cloth shopping bags and cloth napkins.
To clean the air, bringing in an air purifier is a good idea — but don't neglect simpler methods as well, like opening windows to let in fresh air and keeping plenty of healthy houseplants.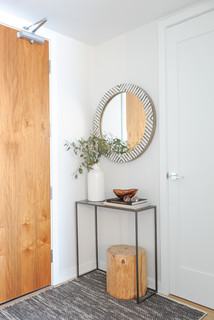 idea borrowed from Houzz.com website