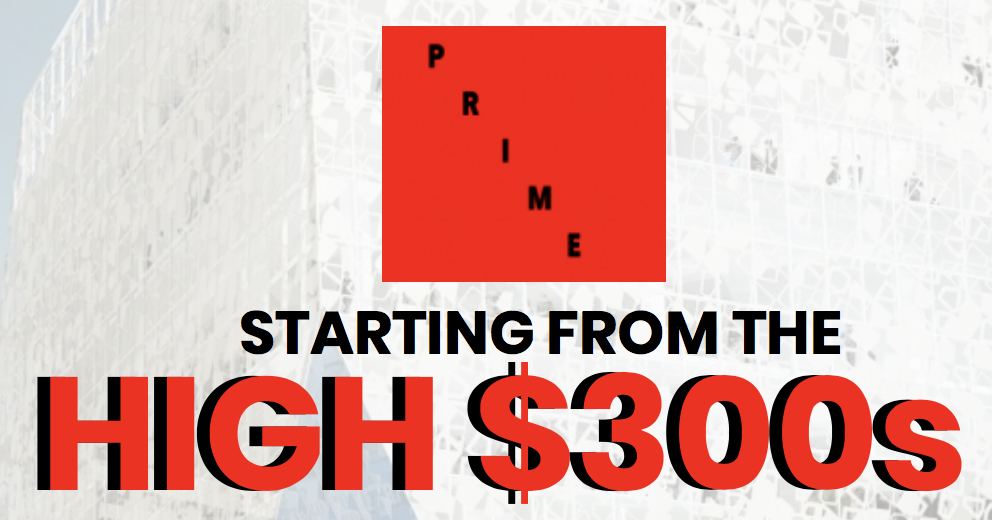 Prime Condos at 319 Jarvis St. Toronto is a proposal for a 45 storey mixed-use condominium designed by the IBI Group for CentreCourt Developments and Centrestone Urban Developments. The building is proposed to have a 4 storey podium with retail at grade, with another 41 storeys above, containing 457 residential units.
Developer (s): CentreCourt & CentreStone
Project Type: Condominiums
Location: Downtown - 319, Jarvis St., Toronto, ON, M5B 2C2
Number of Floors: 45 storeys
Number of Units: 457 units
Maintenance Fee: TBA
Price Range: Fill Form Below For Details
Date of completion: Summer 2022
Located at the heart of Downtown Toronto, with walk-in distance to the Dundas and Yonge, surrounded by shops and restaurant, enjoy a convenient and vibrant lifestyle the area has to offer. Only 10 min away from the newly renovated, world-renowned
Eaton Shopping Centre, shop from top international brands and dine in the finest restaurants the city has to offer! Location is also 13 min away from St. Michael's Hospital.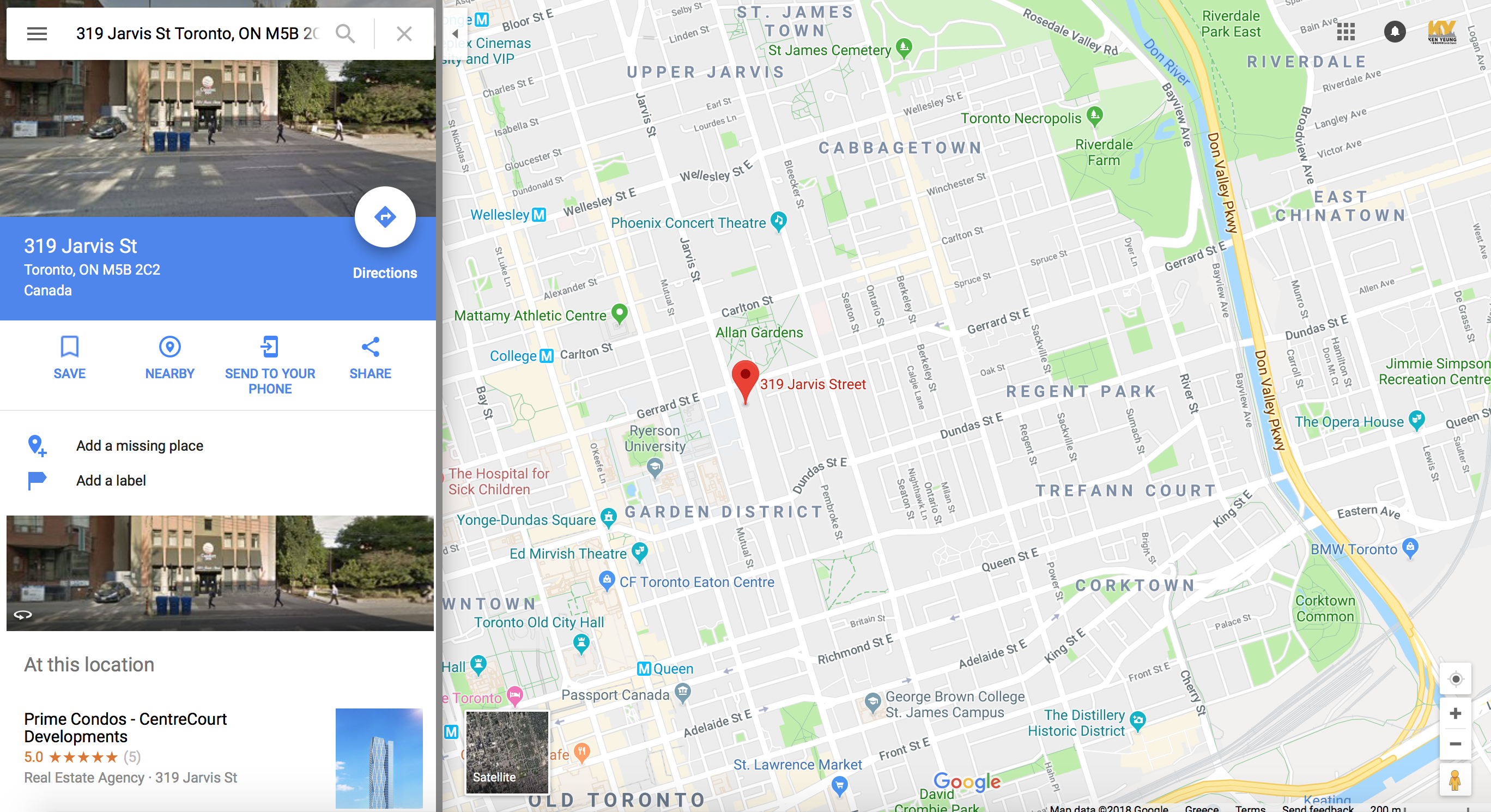 World class walk score of 99 of 100.

Perfect 100 out of 100 transit score.

Steps away from TTC bus station.

10 minute walk to Dundas and College Subway station.

Located near the Jarvis Collegiate Institute (9 min).

7 min walk to main Ryerson University campus (8 min away from Mattamy Athletic Center).

19 min with transit from University of Toronto St George Campus.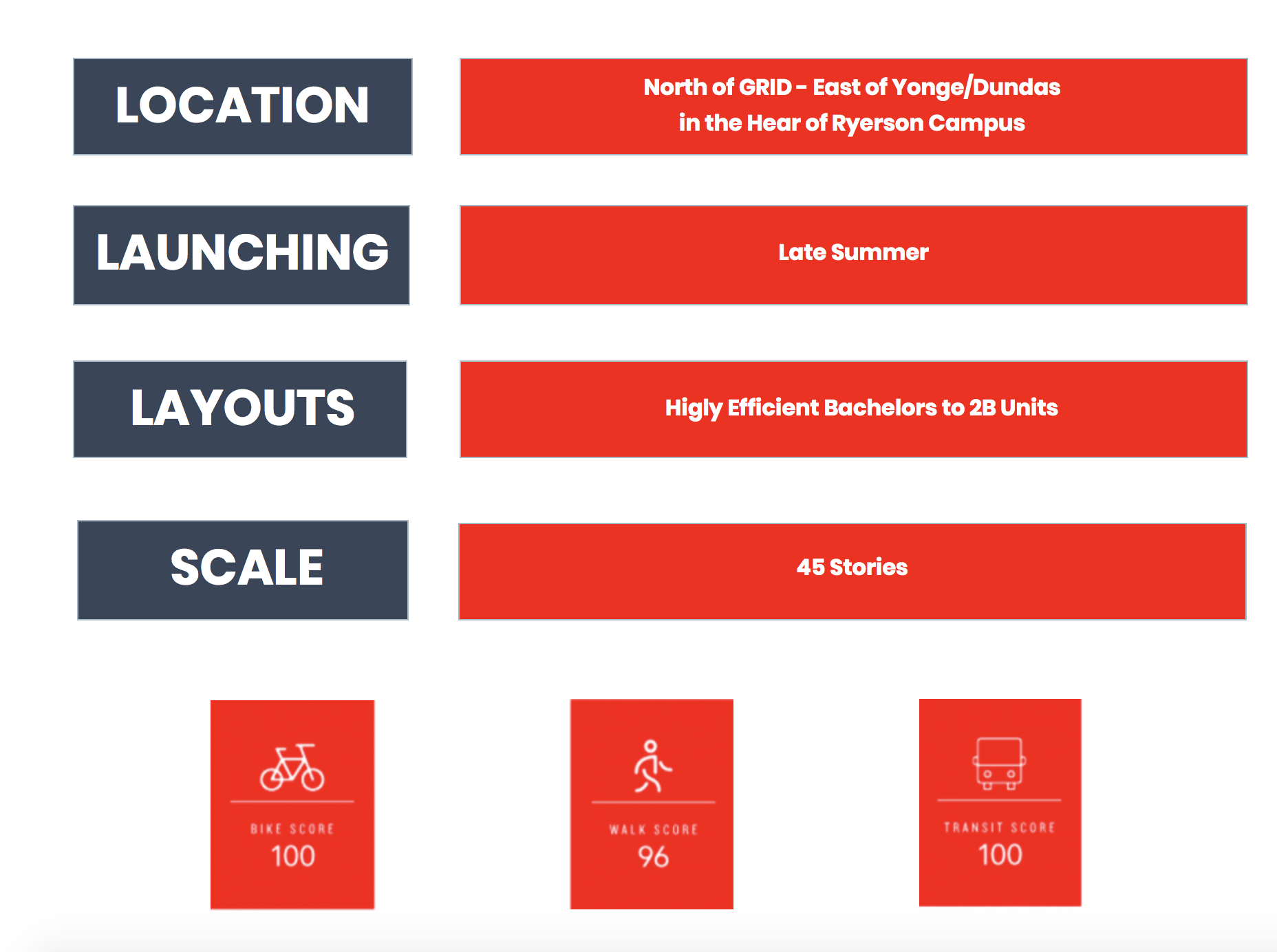 Located at Dundas and Jarvis, and just minutes from Dundas Square, PRIME Condos provides its residents with unparalleled access to shopping, the subway, and the financial core. But look more closely, and you'll learn that PRIME is directly across the street from Ryerson University – one of the fastest growing universities in the nation.
Because PRIME is situated directly across the street from Ryerson University, PRIME will be one of the first locations to benefit as Ryerson's Yonge Street Campus continues to increase its student enrollment.
Prime Location
Conveniently located in the heart of downtown Toronto, just steps from Yonge and Dundas Square, PRIME's location is its best-selling feature. One of the best-connected condos in the city, whether it's the Financial District, Ryerson Campus or the world-class health science sector and technology accelerators, every place that matters is simply minutes from PRIME's front door.
---
AMENITIES
LIFESTYLE OF LUXURY
Prime Condos will feature a vibrant podium that will comprise 24-hour concierge, retail space, indoor/outdoor amenities, and a wrap-around outdoor terrace. The design features a combination of different elements; a diagrid pattern with metal or precast cladding on half of the east and west faces, while the north and south faces of the building would feature inset balconies.
Positioned in Moss Park, Toronto

Walkers' paradise – with a Walk Score of 96/100

Has a perfect Transit Score of 100/100

Located 3 minutes on foot to the Jarvis Street Stop

Located in close proximity to shopping, fine restaurants, schools as well as entertainment venues

Short stroll to the main Ryerson University campus

Adjacent to several parks including Allan Gardens, Joseph Sheard Parkette, Ryerson Community Park, St. James Square as well as Winchester Square Park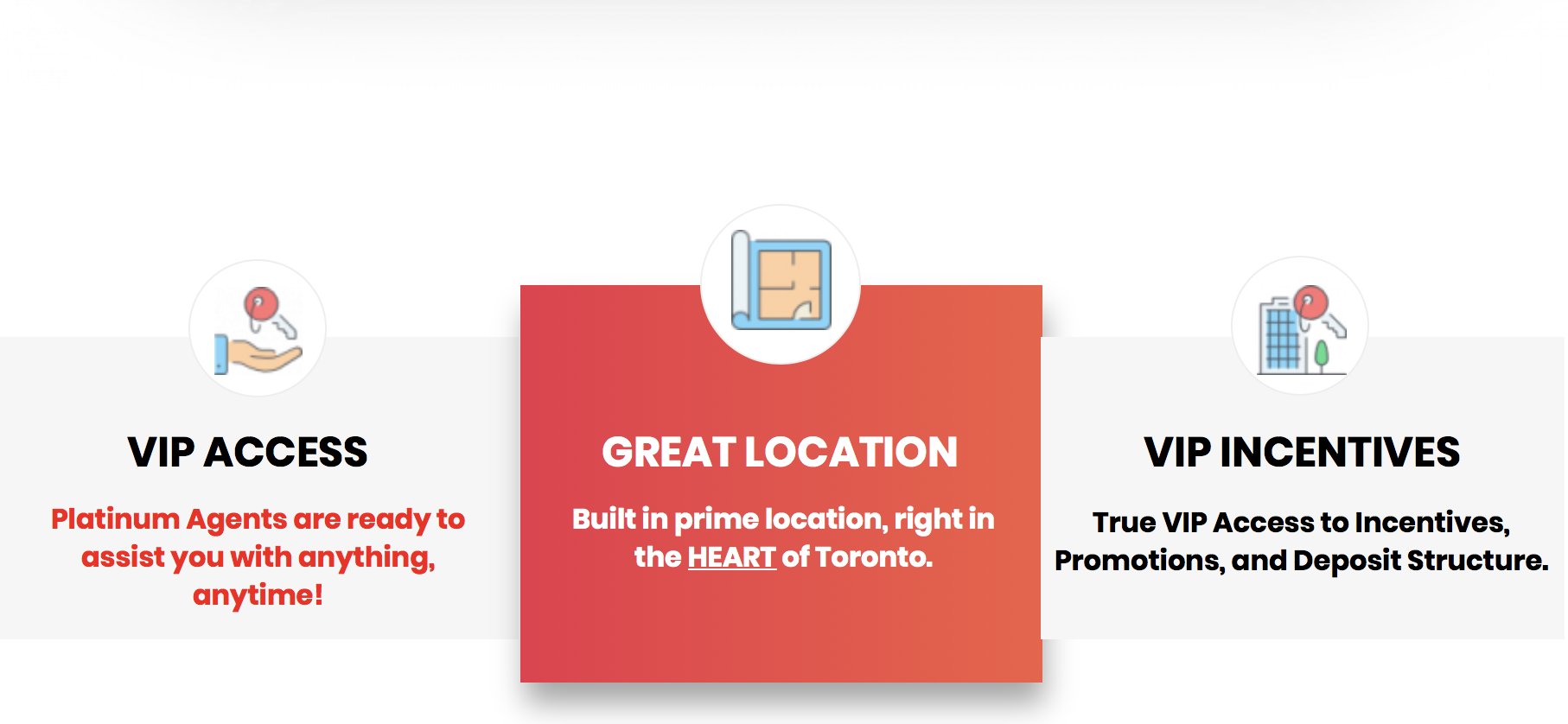 Prime Condos offers the luxury of nearness to all upscale amenities. Be it educational institutes, entertainment, art centres, restaurants, transit options or the beauty of the waterfront, you have it all minutes away.
Walking distance from the condos is the Ryerson University, Eaton Centre, Allan Gardens, Loblaws supermarket, Metro supermarket, Ed Mirvish Theatre, Phoenix Concert Theatre and numerous eateries. You don't need to travel for eating out, shopping or entertainment. And even if you do, College subway, Queen subway and many LRT stations are all within walking distance.
Excellently located, you have on the north the beautiful Allan Gardens botanical garden and on the west the Ryerson University. Being in the Garden District, all downtown amenities are just minutes away – the lovely waterfront and its boutique restaurants, Entertainment District and Fashion District. The excellent location of Prime Condos makes life most luxurious as everything you need is either within walking distance or just minutes' drive/ride away.
Centre Court Developments
Reputed and well known downtown Toronto builder. Focused on the development of well thought out high-rise condominiums located in close proximity to Toronto's major amenities, rapid transit network and employment areas. Some of the sold out developments by this builder include 411 Church street condos, INDX at Bay and Adelaide, KARMA Condo at Yonge and College, and ZEN King West in Toronto.
Centrestone Urban Developments Inc.
Toronto based Real Estate Development company with several residential and commercial projects located in the city of Toronto. For over 12 years, pioneering in building strong business partnerships and acquiring unique properties in key locations in the city of Toronto.
GET FIRST ACCESS WITH DEVELOPER APPROVED AGENTS