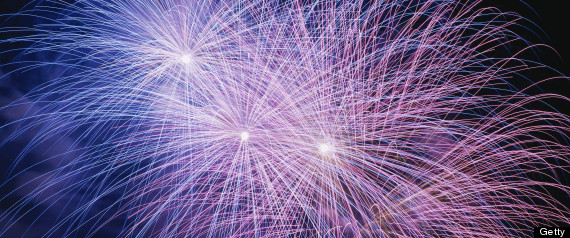 Take that, Ottawa: Vancouver tops you when it comes to the best spots to celebrateCanada Day.
A Hotwire.com survey found that Vancouver is the second-most-booked destination for the national holiday. (Toronto takes first place.)
So, you're in Vanncouver for Canada Day. Now what should you do?
If it's fireworks you're after, head to Canada Place, where the sky over Burrard Inlet will erupt with a symphony of sparkles at 10:30 p.m.
Make an evening of it and arrive early to see Canadian rocker Bif Naked headline a free concert from 6 p.m., check out the extreme sports show or the exhibition of Canadian inventions. There will even be a citizenship ceremony taking place.
Granville Island is hosting a Canada Day celebration, with an official ceremony, a parade, and jazz performances throughout the day. Hungry? Food options include a pancake breakfast, a lobster festival and special Canada Day offerings from Lee's Donuts.
Up in Whistler, the resort has an environmentally-friendly celebration planned, with a pedal parade through the Village. There will also be live music, a reaffirmation ceremony for Canadian citizens and a fireworks display starting at 10:15 p.m.