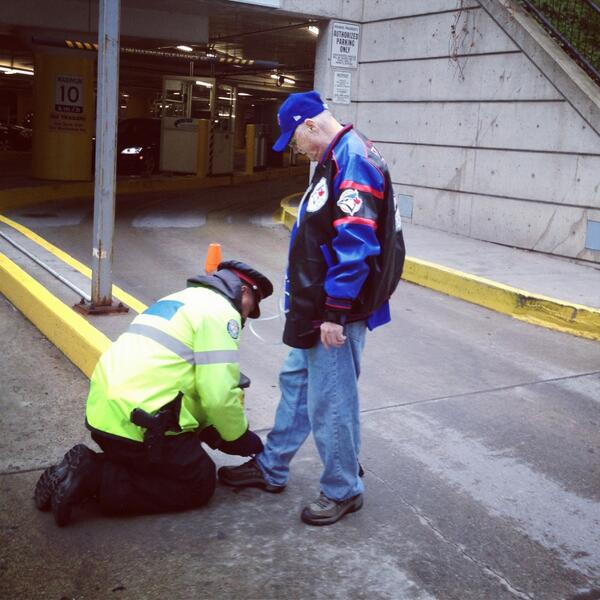 The photo, posted to Twitter and Instagram, quickly went viral. Even the Toronto Police's Twitteraccount retweeted the image.
"I was shocked, but at the same time not really, we need positive stories like this that aren't often in the media," Cassidy said of the attention the photo received.
"When there's a senior in need, this level of service is just outstanding, and I'm very, very proud of officer Borsboom and what he did for this senior citizen," 14 Division Superintendent Mario Di Tommas said of the kind officer.
Last November, a similar photo made headlines: an NYPD officer giving boots to a homeless man.