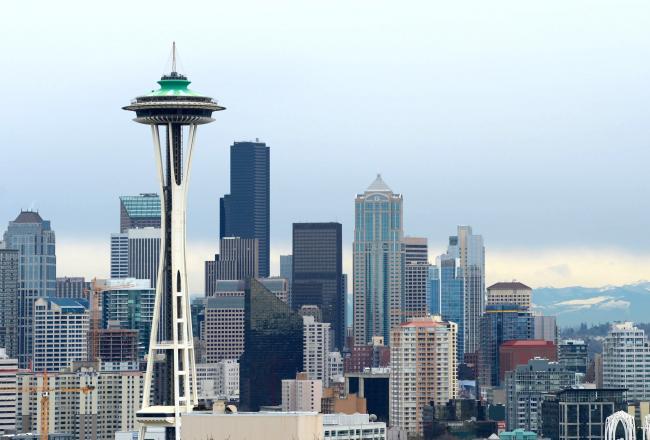 Seattle may have missed out on returning an NBA team for now, but there are currently talks about bringing an NHL franchise to the Emerald City.
On Sunday afternoon, Seattle mayor Mike McGinn confirmed that he has indeed talked with NHL commissioner Gary Bettman about potentially bringing an NHL team to the Pacific Northwest, possibly the Phoenix Coyotes.
KING TV's Chris Daniels has the news:
According to TSN's Darren Dreger, the Gosbee group has a "handshake agreement" in place to purchase the Coyotes and keep them in Phoenix with a new 15-year lease, but the Glendale city council still has to approve the deal.
That crucial meeting will take place on June 25, per CBC's Hotstove report.
If that deal isn't accepted, then an investment group led by Ray Bartoszek and AnthonyLanza will purchase the franchise for $220 million, according to CBC.
And, as Daniels points out, that group would then have plans to bring the team to Seattle:
The new team would likely play at Key Arena initially, but the former home of the NBA's SuperSonics isn't ideal for hockey. Plans for a new arena, however, which would host both basketball and hockey, were put in place when investor Chris Hansen came close to purchasing the Sacramento Kings.