Keeping in touch with my clients and showing gratitude for their business is important to me. I recently sold a home that was very time consuming to complete the sale. I wanted to celebrate the successful sale and to thank them for their business. I looked a while to find a good place in Oakville that delivers unique gifts and found one. After doing my research, I decided to share some of the ideas and key things to focus on when picking what gift to give. In the end, I ordered a great Thank you cookie basket from Oakville Cookie Delivery.ca for my clients. It came hand-delivered, and their gourmet cookies were fabulous.
To illustrate my list of the 3 top holiday gift ideas, I am sharing some important things to focus on when deciding. I have also included a few of the gifts they deliver to spread the holiday cheer.
Here is my list for the three best holiday gift giving ideas in Oakville:
Holiday Gift Idea #3 - Gift Cards
I know this seems obvious but it is worth mentioning. While gift cards are not as personal as something like a gift basket, they are easy and quick. One of the things I like about them is you can show you were thinking about them. How you may ask? By getting them a card to a store they personally shop at you connect with what is important to them. If you know a client who likes to shop at a local coffee shop or boutique store in Oakville, get them a card at that store. Making the connection here is what is important. This can also be a great way to support local businesses in Oakville.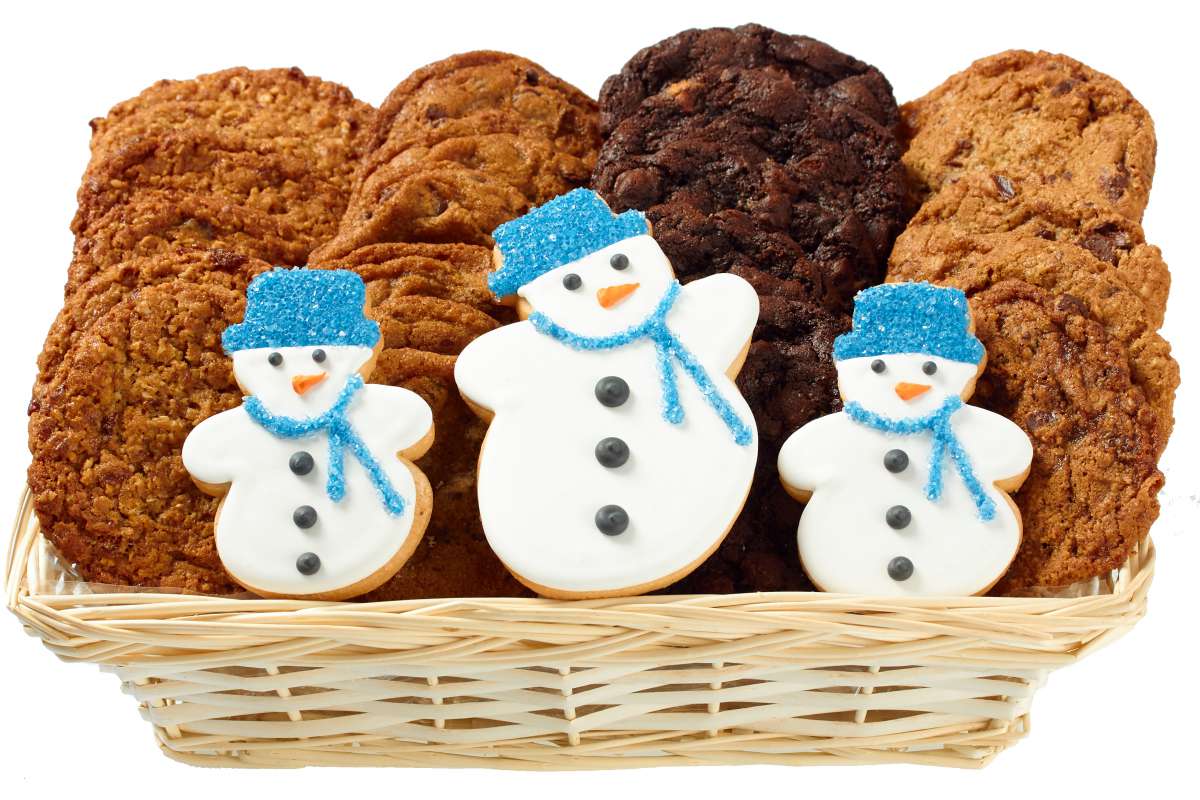 Holiday Gift Idea #2- Unique Holiday Gift Baskets
Gift baskets are available from many stores in Oakville. But, if you look beyond the usual gift basket that has a general assortment of different products, you can find some really great holiday gifts. There are a few places in Oakville that go the extra mile when creating their gifts. The baskets I like the most are where you are able to personalize the gift with a thoughtful message and a photo or logo to make it one-of-a-kind. Also, it is an added bonus if the gift is hand-delivered. Here is a list of a few holiday cookies gift baskets that I think look great delivered by Cookie Delivery.ca Oakville. I also like the idea of the holiday party gift basket, as it is an easy solution to finding a gift to take to a Christmas party over the holidays.
You did a Great Job Holiday Gift Basket
3 Snowman Holiday Party Gift Basket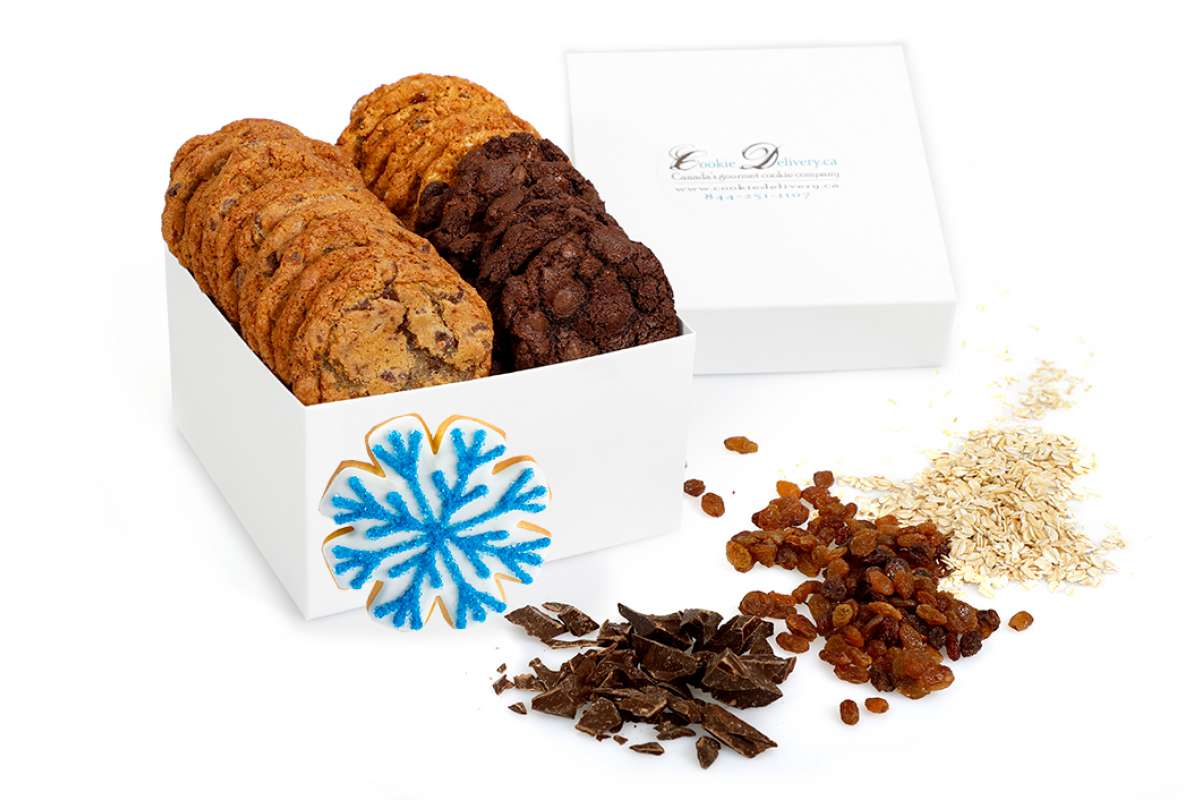 Holiday Gift Idea #1 - Gift Boxes of Cookies
Gift baskets are fragile and may not always be ideal when ordering a lot of holiday gifts. In that case, a nice looking box is a great option. The key to getting a good gift is in how you make it personal. Be sure to add in your own message to convey your thanks with the gift box you order. Also, make sure what you are buying will be enjoyed by recipients. That is why I like the cookies. Pretty much everyone loves cookies, and even if someone does not like them they are easy to share among friends We all like to be appreciated. By sending a unique gift, you show your thanks in a meaningful way. Here are a few of the gift boxes of holiday cookies that look really good.
You are a Star Christmas Cookies Gift Box
Let it Snow Holiday Cookies Box
Finally, do not wait until the last moment. The best holiday gifts are . We have all seen that movie where a parent is frantically looking for the toy of the year. One that their child must have or Christmas is ruined. And to nobody's surprise, the toy is sold-out everywhere. Don't be that "frantic parent" looking for the right holiday gift this year. I recommend you order your gifts early and have them delivered when you want. That way, you will be sure to enjoy a stress-free and great holiday season.
I hope you have found this list of the 3 best holiday gift ideas useful in your search for the perfect gift this year.
If you need any help with selling or buying a home in Oakville, please give me a call. I guarantee you will not find a harder working real estate agent in Oakville.
Be safe and enjoy the holidays!
Doug MacKenzie
Office: 905-845-9180
Cell: 905-330-5370
Direct: (905) 901-3603