Happy Heritage Day Alberta...
What is Heritage Day?
Heritage Day in Alberta in Canada
Heritage Day is celebrated in Alberta on the first Monday of August each year. Although it is not a statutory holiday, many Canadians in Alberta use this day as an optional holiday to celebrate the province's heritage.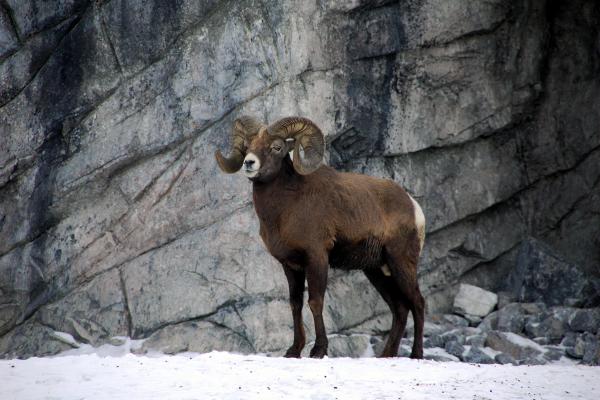 The Rocky Mountain Bighorn sheep is a symbol that is associated with Alberta.
The Rocky Mountain Bighorn sheep is a symbol that is associated with Alberta.
©iStockphoto.com/jeu
What do people do?
Canadians use the long weekend to go on out-of-town trips and to spend time with family and friends. Activities include camping trips, hiking tours or quiet retreats. Many families and tourists plan to visit museums such as Fort Calgary, which celebrates Alberta's Heritage Day with interpretive tours, movies, crafts, face paintings, a treasure hunt and genealogy presentations.
A major event that takes place during this time of the year is the Servus Heritage Festival, which celebrates Canada's multicultural heritage. It is also known as the Edmonton Heritage Festival. It has, in the past, featured about 60 pavilions representing more than 75 cultures. Since its inception, attendance at the festival has steadily increased with a record of up to 420,000 people in 2006.
Public life
Heritage Day is an optional holiday in Alberta, Canada. This means that businesses can choose whether or not to recognize the day as a general holiday. Museums may be open with special activities focused around the event. Many provincial government employees have a day off and post offices are closed so there is no regular collection or delivery of mail. However, private sector postal and delivery businesses may be open.
There may be special transit services in Edmonton during Heritage Day to accommodate for the capacity of people travelling to the Edmonton Heritage Festival. People who are uncertain about the transport schedule in Alberta on Heritage Day are advised to contact local transport services.
Background
In 1974 the Alberta Government declared the first Monday of August an annual holiday to recognize and celebrate the varied cultural heritage of Albertans. That year and again in 1975, a multicultural concert was held at Fort Edmonton Park to celebrate Heritage Day. In 1976 11 ethno-cultural communities banded together in Edmonton's Hawrelak Park to display their cultures' traditional cuisine, entertainment, interpretive materials, and crafts. This occasion marked the early days of the Edmonton Heritage Festival, which plays an important role in promoting Alberta's heritage.
Alberta's Heritage Day must not be confused with Family Day, which falls on the third Monday of February in parts of Canada such as Alberta, Ontario, and Saskatchewan. The Yukon also celebrates its Heritage Day. The Heritage Canada Foundation also refers to Family Day as Heritage Day, which it established in 1973. It has long advocated adopting the third Monday of February as a national holiday.
Symbols
There are a number of symbols that represent Alberta. They include: the colors blue and gold; the wild rose, which grows throughout the province; the great horned owl; the lodgepole pine; petrified wood; the bull trout; and the Rocky Mountain Bighorn sheep. The province's flag features a provincial shield of arms in the centre of a royal ultramarine blue background.
Information provided by... http://www.timeanddate.com/holidays/canada/heritage-day