Today, Executive Committee will discuss a number of
important reports
that could have a deep and lasting impact on our city's shape and form. It's no secret that Edmonton is undergoing tremendous growth and Council is exploring a number of tools to help manage this change, and capitalize on the opportunity. Infill is at the top of my list.
Infill can be a daunting concept for residents of neighbourhoods that appear largely unchanged since the day they were built. When these communities were first developed, they were typically vibrant places anchored by large and growing families, busy retail centres and thriving schools. Over time, however, the demographics of our mature neighbourhoods have changed – most families are smaller, and many more of the households are empty nesters – so the total population has declined by 73,000 people in the last 40 years.
Infill is the help these communities – and our city – needs in order to restore cultural and commercial vibrancy, to support roads, pipes and sidewalks, and especially to justify retaining more schools.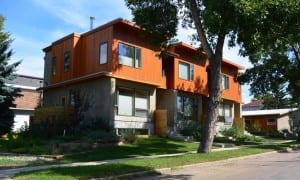 After extensive consultation, the Infill Roadmap coming before Executive contains many community-driven ideas on how to do infill better. My hope is that we swiftly implement all the recommendations in the Roadmap to help change the rules and remove the many barriers to infill that exist today. Specifically, I'm most interested in the recommendations to:
Work within existing zoning regulations (RF1) to allow narrower lot subdivision to increase density, opportunity, and housing options in more areas;
Create more opportunities for garage and garden suites in established neighbourhoods;
Developing an infill-specific team of city staff dedicated to supporting infill development, helping with approvals, sharing information, engaging communities; and
Build a comprehensive communication strategy around infill to spur information sharing and enhancing communication between the city, builders and residents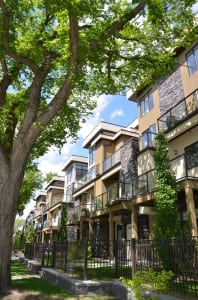 I believe the majority of Edmontonians support infill development. However, a lot of the hesitancy I've seen over infill has been around communication between developers and residents, and the design of infill houses themselves. The Roadmap contains some good ideas for improving communication between the various groups affected by infill, and a 'good neighbour construction guide' to help ensure the process goes more smoothly. However, nothing is more subjective than "good design", and although regulations help determine the appropriate height, setbacks and footprint of a house, we have to accept that the 'character' of a neighbourhood is often undefinable. Neighbourhoods continually change over time and across generations. In fact, some of Edmonton's oldest neighbourhoods have gone through several eras of change already, each one a reflection of a particular moment in time. This is the ongoing story of community renewal.
On the surface, neighbourhood revitalization appears to be a Catch 22: we need schools to attract families, and we need families to make schools more sustainable. However, designing communities around today's family is something we can have a positive impact on through focused infill efforts and better transportation planning. Prices of infill housing today are beyond the reach of many families, but by opening up our zoning regulations we bring more development opportunities into the market, and hopefully more competition and innovation, which in turn would introduce more affordable housing options in a truer areas.
We simply can't continue to build our city and accommodate our growth by developing new neighbourhoods alone. Our suburban neighbourhoods provide great homes, communities and amenities for Edmontonians, but they can't be the only place where Edmonton's growth and change occurs. The way we'll continue to be able to grow a great city in a strong region is by enabling diverse housing options across our entire city. Infill is a crucial piece in building up our established neighbourhoods and further embracing the urban shift that is already underway in Edmonton.
Via: DonIveson.ca