Nearly half of Toronto's condo investors offsetting taxes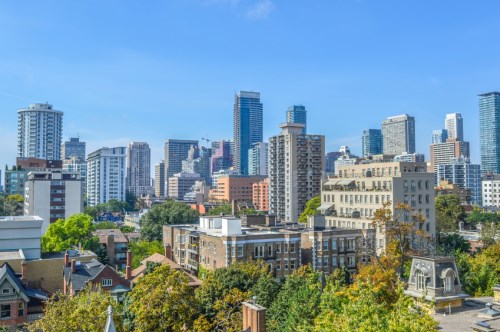 While nearly half of Toronto's condo investors were cash flow negative last year, they were, in fact, offsetting their taxes.
A joint study between CIBC and Urbanation revealed 44% of Toronto's condo investors were in the red—of which 45% were short by less than $500, and 20% between $500 and $1,000.
"We did hold a roundtable discussion with some of the top condo investment brokers in Toronto, and we asked why do some investors hold fairly significant negative cash flow positions, and their view is that, oftentimes, it's to use to write off on their taxes and limit their overall tax burdens," said Shaun Hildebrand, senior vice president of Urbanation. "These are often wealthy individuals and they're comfortable with the appreciation of their units offsetting monthly cash flows.
"If you look at the data as a whole, most of the investors are cash flow positive, and for those who are cash flow positive, they're positive by an average of $360 a month."
The CIBC-Urbanation study elucidated how impactful investors are on the city's real estate market. Forty-eight percent of newly completed units in the GTA last year were purchased by investors.
"There are a number of investors who do take on a significant monthly loss," continued Hildebrand. "Some of that may be due to the fact that condo investors, as we found, typically have higher interest rates than non-investors. So banks view credit extended to investors differently than non-investors, and in some cases, investors have gone to private or individual mortgage lenders with interest rates that are pretty significant, so that also plays into it."
Paul D'Abruzzo of Rock Star Real Estate says that, at a VIP condo launch last week, investors comprised the majority of attendees, but the best they could hope for was breaking even on their purchases.
"You're not going to make any cash flow—you'll be negative," he said. "But it doesn't stop people from buying."
He doesn't believe investors choose to remain in the red solely to pay lower taxes, though.
"It's a minor advantage, but I think people's motivation is believing in the equity appreciation they're going to get on their condos over time. If you're not going to cash flow, something is going to have to drive your investment value."
However, D'Abruzzo says unsophisticated investors are commonplace and could benefit from education.
"From what I see, some people aren't educated on what else you can do with your money. They think going out and buying a condo and praying it appreciates is an investment. They can take the QEW to down to Hamilton, spend the exact same money and buy a home for $500,000, and make a few hundred bucks instead of losing a few hundred bucks. There's a lack of proper education."