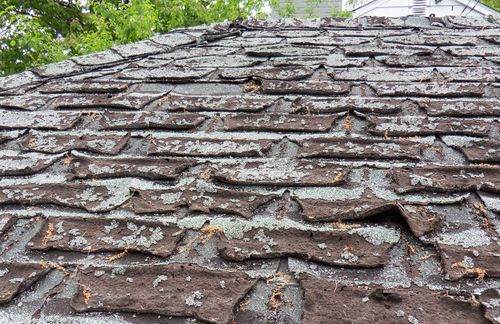 My husband and I own rental properties and one needs a new roof. We have never had to personally get a roof replaced so I'm starting at ground zero.
Who to Call?
I asked trusted friends that did the research before they hired a roofer and I asked my colleagues (fellow real estate salespeople at my Century 21 Limestone office) who they refer. My husband also did some internet research and checked the list of companies from the Better Business Bureau.
Questons to Ask?
I called 8 different companies and only 4 returned my calls. I guess half isn't bad. One company won't even work on rental properties! To me, a roof is a roof and I'm a paying customer so why does it matter if it is owner occupied? C'est la vie - they've lost my business and my referal to clients. Anyway...when I called I asked some basic questions such as:
Are you licensed?
Do you have insurance?
What is your warranty?
Do you provide a written estimate?
What is your start timeline?
I found a list of other questions from the Great Day Improvements website that I used when I met the roofers on site.
Site Visit
I'm busy with real estate, property managment, running around with my two kids, etc. It would be so much easier to have the roofer drive by, take a look, and email me a quote. However, I know it's a must to meet. This is our investment and it is an expensive improvement - I want to be on the same page with the roofer so there are no surprises, expectations are set, and so that I can get a firsthand impression of the person that is going to be doing the work. Luckily, I was able to arrange two of the meetings on the same day and the third was going to do his own drive-by.
The White Elephant
I knew that this property was not a standard job or an easy roof to shingle but I didn't expect contractors to run away from the job! This particular rental property is a multi-unit duplex (two semi's attached) that is three stories tall. It also has a Mansard roof - that has steep sides and a double pitch.
One of the contractors literally said I had the "white elephant" of a roof - that he could do 5 other roofs in the time it would take to finish our roof. Not only do I have the steep pitch and 3 stories against me but there is no front yard so it sits right up to the city sidewalk. I'll need permits from the city for blocking the public walkway and setting up scaffolding. There is only street parking because of a shared driveway so I'll need to make arrangements with a neighbour to secure parking for the roofer's trucks and trailers and disposal bin. One of the companies also pointed out that three separate hydro lines are running from across the street and attach to the structure. Apparently, I'll need another permit for the city to wrap the lines.
Wow. Not going to be easy but someone's got to do it! We had considered a metal roof so that we only had to go through the replacement once during our ownership but is it going to break the bank? There are so many new products out there - I'm going to defer to the experts and take their advice on what they recommend. I'm still waiting to get the quotes back then we'll do a comparison and some more research before making a decision.
This is to be continued...