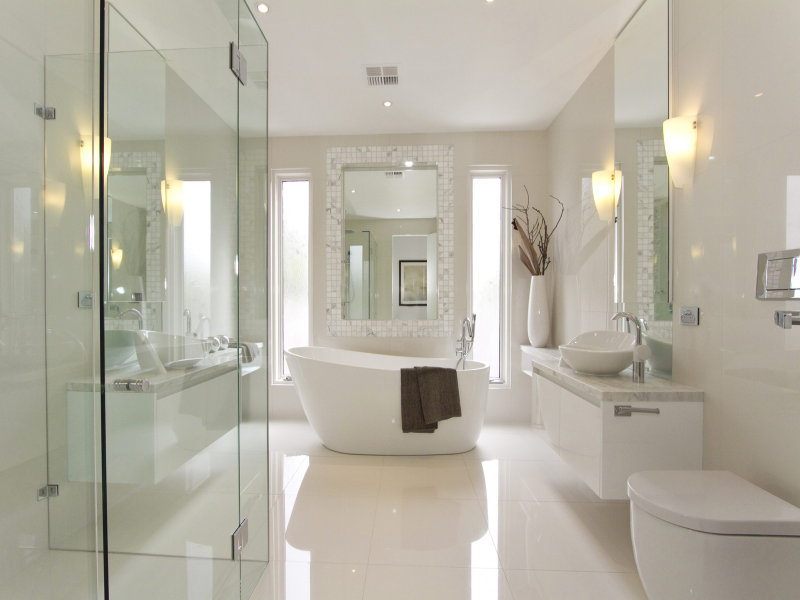 The two most expensive rooms to renovate in your home are the kitchen and the bathroom(s). They are also the two areas of the home that make the most return on investment.
Even if you aren't planning to move and sell your home anytime soon, you might as well enjoy a beautiful bathroom and know that the money you spend on renovating is well spent and makes a big impact when the time does come to sell.
When renovating, the three top areas to consider are:
Layout for best functionality
Storage - the more the better
Finishes - natural stone, light and bright
If the budget allows, I always love a bathroom with in-floor radiant heat and, whether it's the master or the main family bath, that there are two sinks. A linen closet in the bathroom is a nice feature if space permits.
I usually refer to Houzz for inspiration. I surf through thousands of photographs to get ideas and help direct my plan. Check out their ideabook story: 9 Surprising Considerations for a Bathroom Remodel
Good luck! I'm sure you'll enjoy your personal spa!