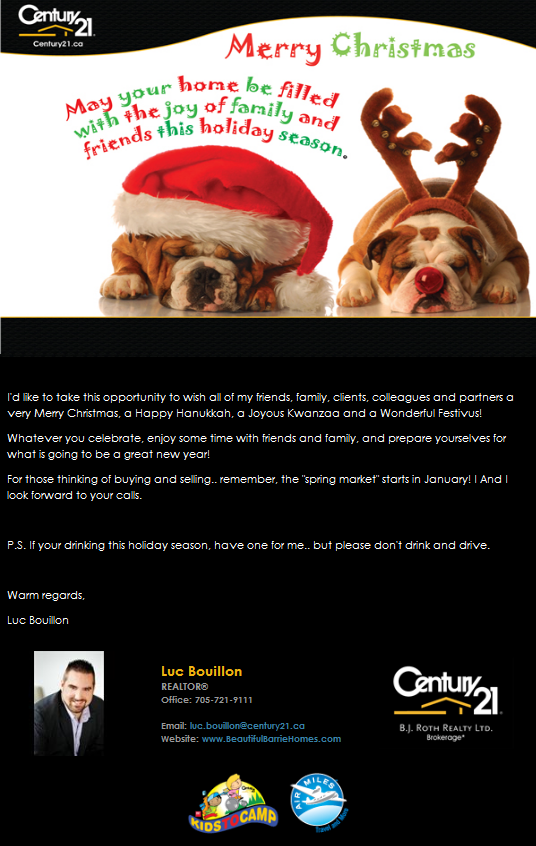 I'd like to take this opportunity to wish all of my friends, family, clients, colleagues and partners a very Merry Christmas, a Happy Hanukkah, a Joyous Kwanzaa and a Wonderful Festivus!
Whatever you celebrate, enjoy some time with friends and family, and prepare yourselves for what is going to be a great new year!
For those thinking of buying and selling.. remember, the "spring market" starts in January! I And I look forward to your calls.

P.S. If your drinking this holiday season, have one for me.. but please don't drink and drive.