March 27, 2014 - BMO is now offering five-year fixed mortgages at 2.99 per cent, slashing its rate from 3.49 per cent. While that's not the lowest rate in the market, BMO is the first big bank to move below the sensitive 3-per-cent threshold. Most other banks will probably follow suit.
The last time a Canadian bank's mortgage rates fell this low, in March of 2013, Mr. Flaherty stepped in and publicly called for "responsible lending" because he worried about an overheated housing market.
Asked whether Mr. Flaherty's departure had anything to do with the bank's decision, BMO spokesman Paul Deegan wrote in an e-mail that "the timing is driven by the fall in bond yields and that we are in what has traditionally been the busiest season for home buying." Five-year Government of Canada bond yields have risen slightly over the past two months, but BMO looked back six months to make its decision.
Joe Oliver, Mr. Flaherty's successor as Finance Minister, could not be reached for comment.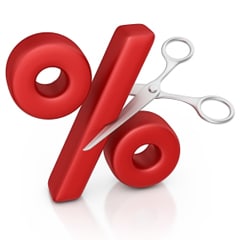 BMO's rate cut comes after Toronto-Dominion Bank lowered its four-year rate to 2.97 per cent earlier in March. Last week, shortly after Mr. Flaherty stepped down, Bank of Nova Scotia also slashed its mortgage rates, and instituted a special 2.94-per-cent four-year rate.