Ottawa braces for sales spike ahead of mortgage rule tightening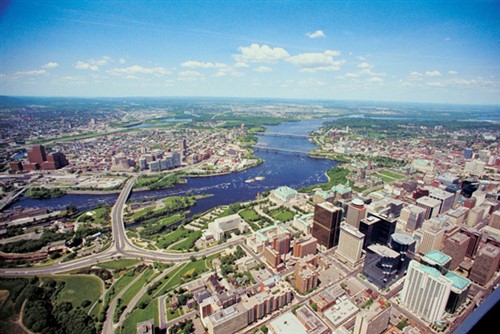 Home sales in Ottawa could see a spike in the final two months of the year ahead of the tightened mortgage lending rules which come into effect in January.
That's according to the president of the Ottawa Real Estate Board Rick Eisart, who said that properties are selling faster than a year ago.
"The average days on market for residential properties [is] down 17.7% from 55 to 45 days. Our market could still be described as balanced, though in some areas it continues to trend towards a Sellers' market," he said.
Eisart was reacting to October sales figures for the market, which saw 1,243 homes sold through the Board's MLS, up 2.3% from a year earlier and above the 5-year average of 1,165.
"As we enter the 3rd quarter of the year, we continue to see the resale market outpace last year's performance, which was also a stellar year," says Rick Eisert. "Condominium sales continue to drive the overall residential sales market, with a year to date increase of 21.4% over the same time period last year."
The average sales price in the market was $425,256, up 7,7% year-over-year for a residential class property; and $269,604, up 6.7% for a condo-class property.
Are you looking to invest in property? If you like, we can get one of our mortgage experts to tell you exactly how much you can afford to borrow, which is the best mortgage for you or how much they could save you right now if you have an existing mortgage