This Blog post goes out to my girls whose sewing machine hates you as much as mine hates me. I had to share! My kids are way too old for one of these, so I think you may see my next furry friend running round in tutu for sure.
Materials needed:
60" 7/8" grosgrain ribbon
2 6" spools of tulle
lighter or fray check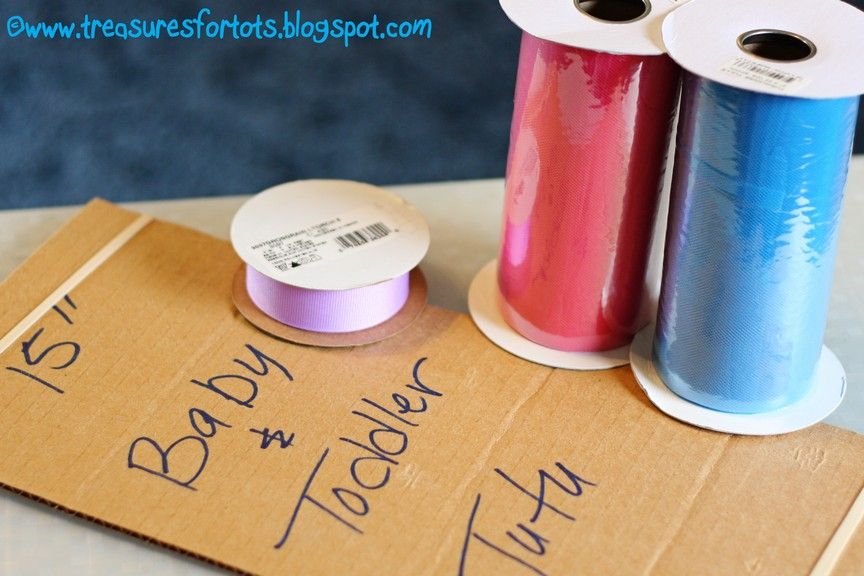 POST-IT-NOTE:
Cut the tulle using my Quick and Easy Method!
I cut my pieces 15" long, that makes my finished tutu 7 1/2" long.
The order I cast on the tulle is: 8 pink, 4 blue, 2 pink, 4 blue.
I had enough tulle to make a tutu that will fit children 2-5 years old.
---------------

Begin 15" from the end of the ribbon.
This gives you room to tie the ribbon into a bow when you put the tutu on your child.
Also, I like to tie the other end of the ribbon to something (like a desk, chair, bar stool, etc.) while I'm making the tutu.
It's so much easier to cast on the tulle.
You'll understand what I mean when you start making one.

Okay, now you're going to "slip knot" each piece of tulle onto the ribbon.
To do this, take a piece of tulle and fold it in half.
Place it under the ribbon with the loop on the right and the "tails" of the tulle on the left.
Refer to the picture: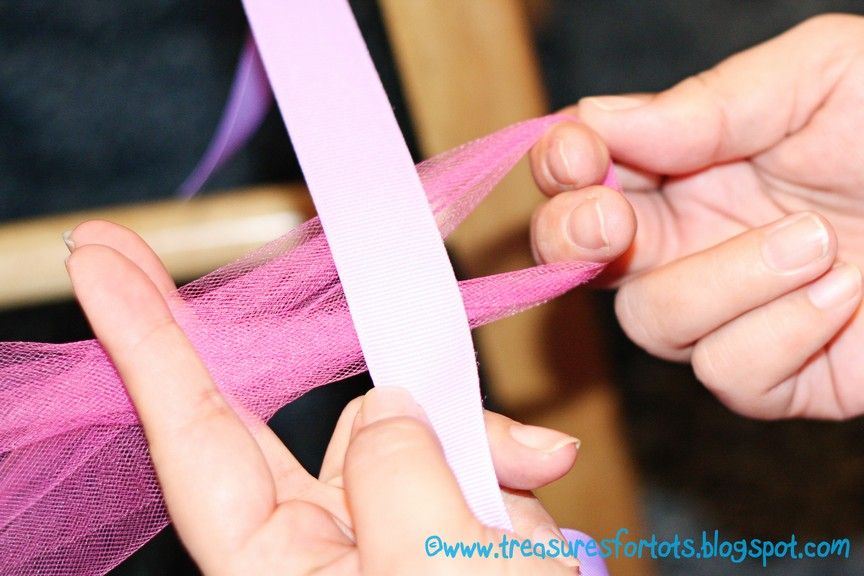 Bring up the tails and pass through the loop.
Pull the slip knot tight, making sure your tails stay even.
Pulling the tulle tight will make the knot small and the tutu will be fuller.
You can scrunch the tulle pieces as close as you can next to each other on the ribbon to make the tutu look fuller and fluffier too.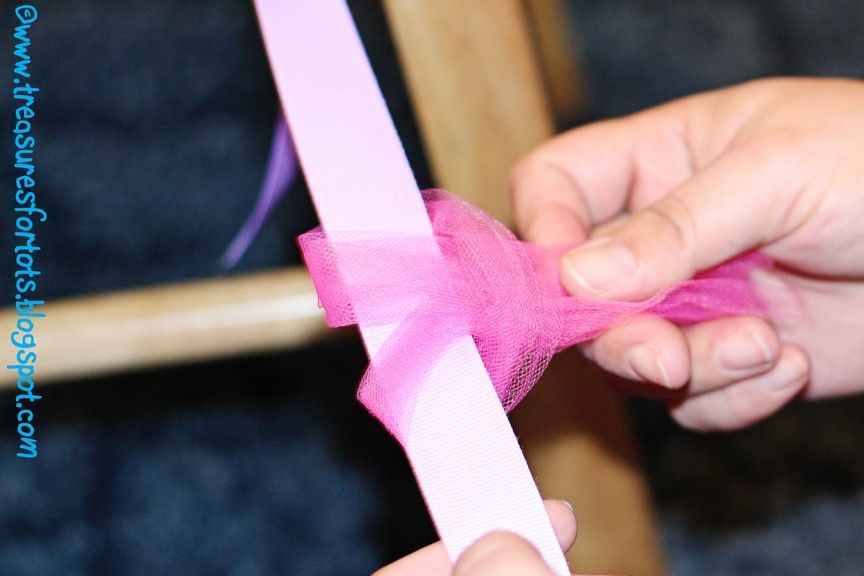 Continue casting the tulle onto the ribbon until it fits around your child's waist or hips (I have around 17" of tulle on my ribbon).
You should have a long piece of ribbon that's 15" (or longer) left over to tie into a bow.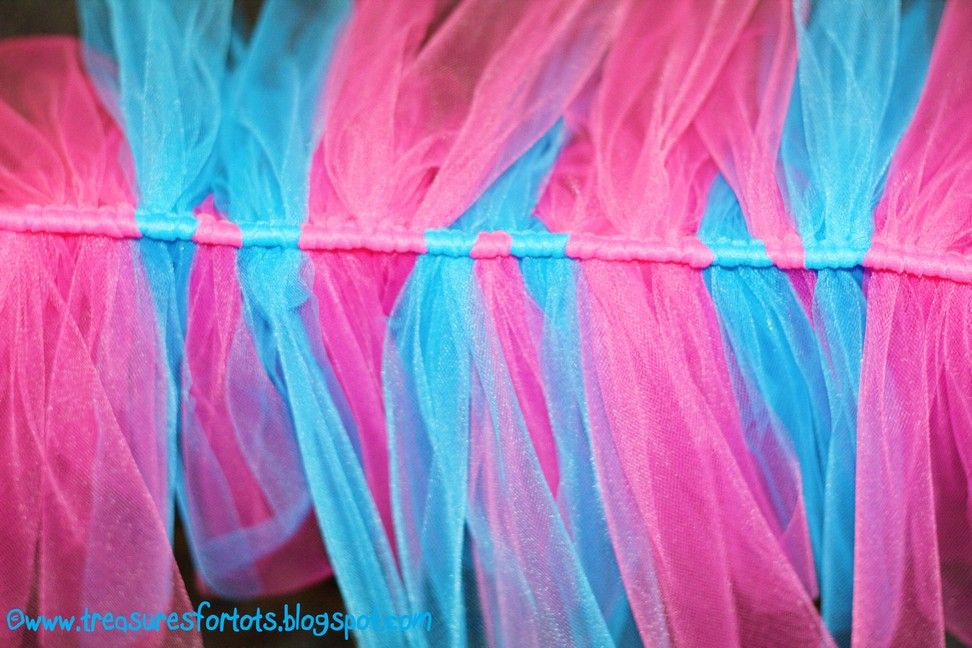 Try the tutu on your child, tie the ribbon into a bow, and cut off any excess.
Use a lighter or fray check on the ends of the ribbon.

All done!
---------------
With basic care it should last years!
My daughter wears her tutus inside, outside, to the store - everywhere actually, and I've never had a problem with the tulle coming off the ribbon.
---------------
It takes about 30 minutes to make this type of tutu, and it only costs around $7 (or less)!



Blog post C/O this cute website (http://treasuresfortots.blogspot.ca/2009/11/easy-no-sew-tutu-tutorial-giveaway.html?m=1)