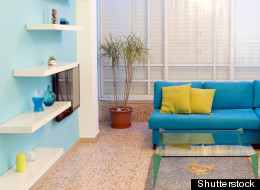 Get serious when listing your home. De-clutter a nice way of saying clean up all messy and unorganized rooms in the house
including storage areas,garages and sheds
Our friend Maxwell Gillingham-Ryan from Apartment Therapy gave us some great ideas how to organize and de-clutter, how to use color to develop your style and a few simple cleaning tips to keep everything fresh.
These are simple steps you can take today that will make a world of difference regardless of whether you live a tiny apartment or a great big house.
Click on the link below to see the slide show!
http://www.huffingtonpost.com/marlo-thomas/12-tips-to-clean-declutter_b_2405378.html