Canadian home sales edge higher in June
According to statistics released by The Canadian Real Estate Association (CREA), national home sales activity edged up almost one per cent on a month-over-month basis in June 2014.
Highlights:
National home sales rose 0.8% from May to June.

Actual (not seasonally adjusted) activity stood 11.2% above June 2013 levels.

The number of newly listed homes was little changed from May to June.

The Canadian housing market remains in balanced territory.

The national average sale price rose 6.9% on a year-over-year basis in June.

The MLS® Home Price Index (HPI) rose 5.4% year-over-year in June.
The number of home sales processed through the MLS® Systems of Canadian real estate Boards and Associations rose 0.8 per cent on a month-over-month basis in June 2014, marking the fifth consecutive monthly increase and the highest level for sales since March 2010.
Canadians Most Optimistic About Housing Since 2008
Canadians are the most optimistic about the country's real estate market in more than six years as prices reignite.
The share of Canadians predicting higher home prices over the next six months rose to 47 percent last week, according to polling by Bloomberg and Nanos Research Group, the highest level since the survey began in 2008. That figure has risen 10 percentage points since April.
Canadian housing starts rise unexpectedly in June as slowdown fails to materialize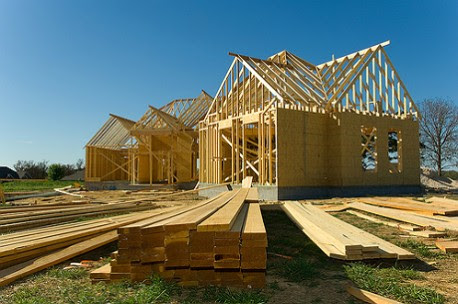 Canadian housing starts rose in June, bucking expectations for a modest slowdown in the month and suggesting the building sector added to economic growth in the second quarter after a brutal winter, data released recently showed.
A report from the Canada Mortgage and Housing Corp showed the seasonally-adjusted annualized rate of housing starts rose to 198,185 last month from a downwardly revised 196,993 units in May.
Canada's high-end home sales soar in first half of the year
An international realty company says activity in the Canadian luxury home market continues to rise in the country's four largest markets.
Toronto and Vancouver led the way with a 34% increase in the sale of properties for $1-million plus in the first two quarters compared to a year earlier.
Bank of Canada maintains overnight rate target at 1 per cent
The Bank of Canada today announced that it is maintaining its target for the overnight rate at 1 per cent. The Bank Rate is correspondingly 1 1/4 per cent and the deposit rate is 3/4 per cent.
July home-maintenance checklist
Take advantage of warm weather while playing or doing chores to also cast a protective eye on your home and landscaping. By paying attention, you'll learn to spot deterioration or changes before they turn into problems.
Use the good weather to clean and repair asphalt, concrete and fences. Conduct your own home-energy audit and put insulating foam jackets on hot-water pipes.
Professionalism - Service - Results
* The information and opinions contained in this document are obtained from various sources and believed to be reliable, but their accuracy cannot be guaranteed. The publisher assumes no responsibility for errors and omissions, or for damages resulting from using the published information and opinions. This document is provided with the understanding that it does not render legal, accounting, or other professional advice. Whole or partial reproduction is forbidden without the written permission of the publisher.