Thinking of beginning a home renovation project this year? If you're like many people, you may be deciding whether to do the work yourself or hire a professional. Below are several reasons to hire a professional for your projects. If you're thinking of hiring a pro for your next renovation, large or small, give me a call and I'll connect you with a reputable professional in my network.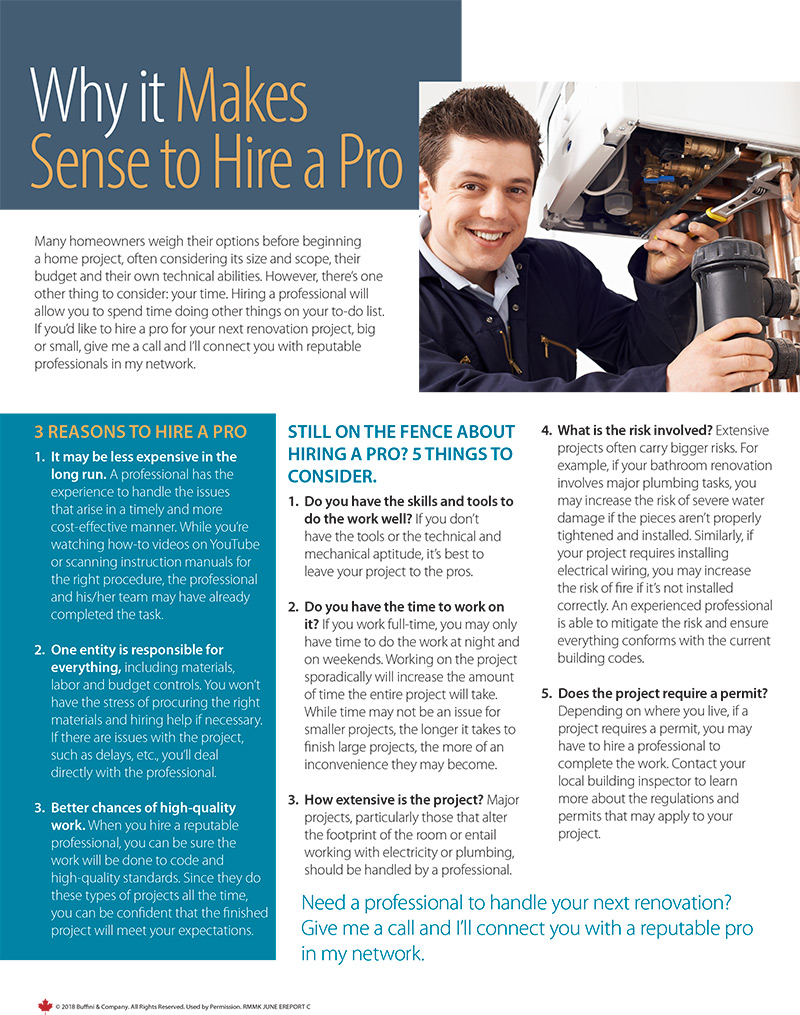 Steven Brennan
Sales Representative, Century21 Millennium Inc

705-795-0953 |

705-445-5640

72 Hurontario Street, Collingwood





Oh, by the way®... if you know of someone who would appreciate the level of service I provide, please call me with their name and business number. I'll be happy to follow up and take great care of them.