​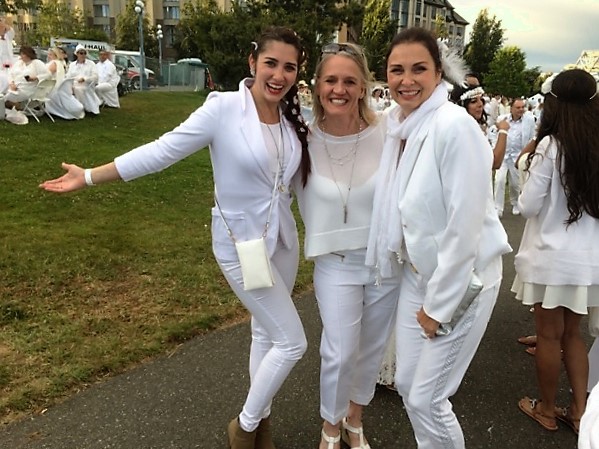 What began looking like a stormy night turned into a glamorous affair!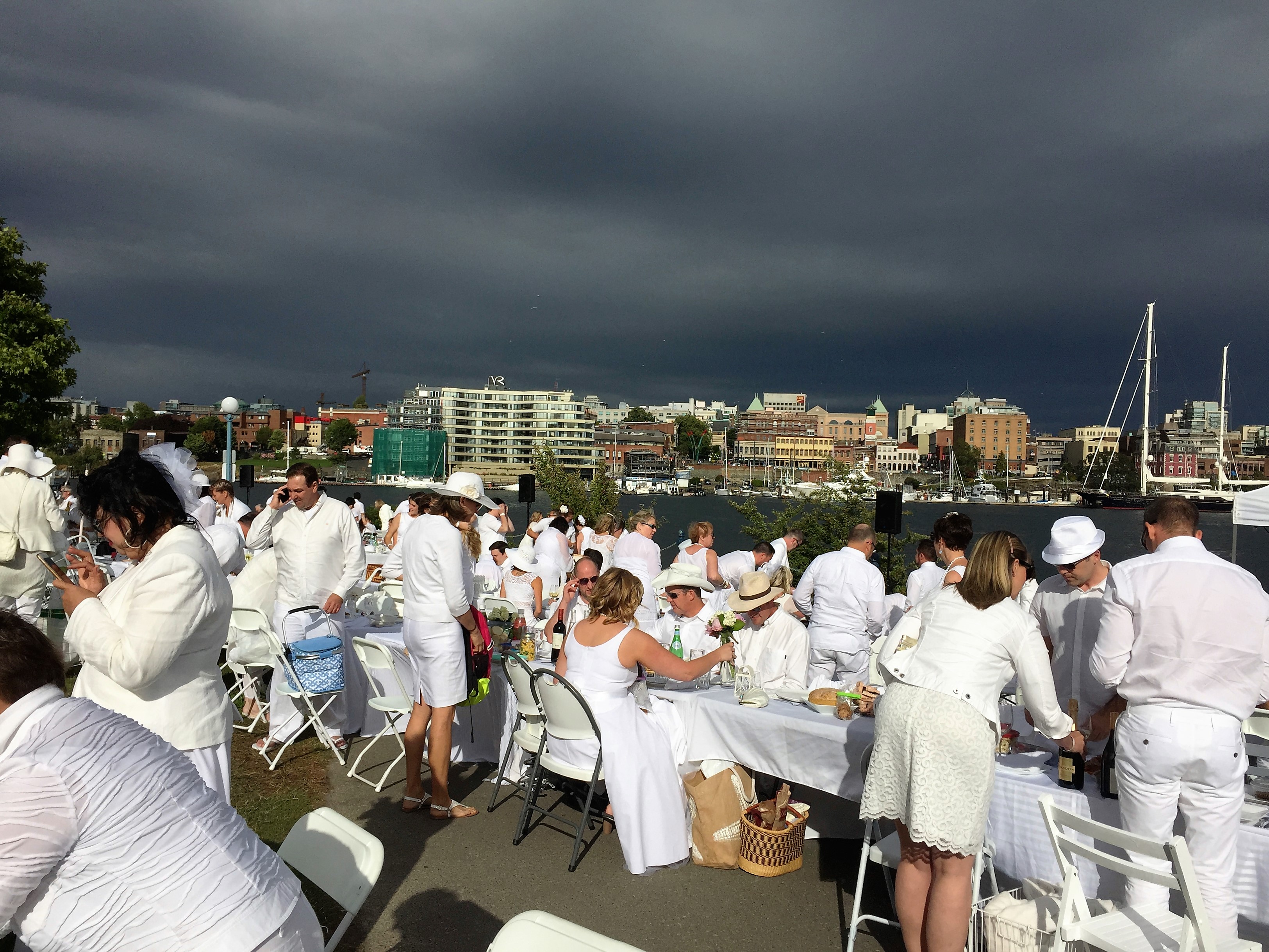 ​
What is the history behind Le Dîner en Blanc®?
From the website, here is the story ...
Launched with just a handful of friends by François Pasquier nearly 30 years ago, Le Dîner en Blanc® de Paris now assembles over 10,000 guest every year, with a record 15,000 people attending the 25th anniversary in 2013. The French capital's most prestigious sites have played host the event over the years: The Pont des Arts, the Eiffel Tower, Place Vendôme, the Château de Versailles, the Esplanade de Notre-Dame, the Esplanade des Invalides, the periphery of the Place de l'Étoile, the Champs-Élysées, Place de la Concorde, Le Louvre Pyramid, Trocadéro Esplanade, and the Palais Royal Garden! The Paris police continue to tolerate this 'wild' gathering, if not perhaps even wishing they could join in!
​Is it true no one knows where the 'chic picnic' is going to be?
​Yes it is. ​The venue is kept completely secret until the last moment when thousands of people who are patiently waiting learn where Le Diner en Blanc will take place. Then the attendees, all dressed in white and with the greatest decorum and elegance (as the website tells us), all gather en masse to have a 'chic picnic'.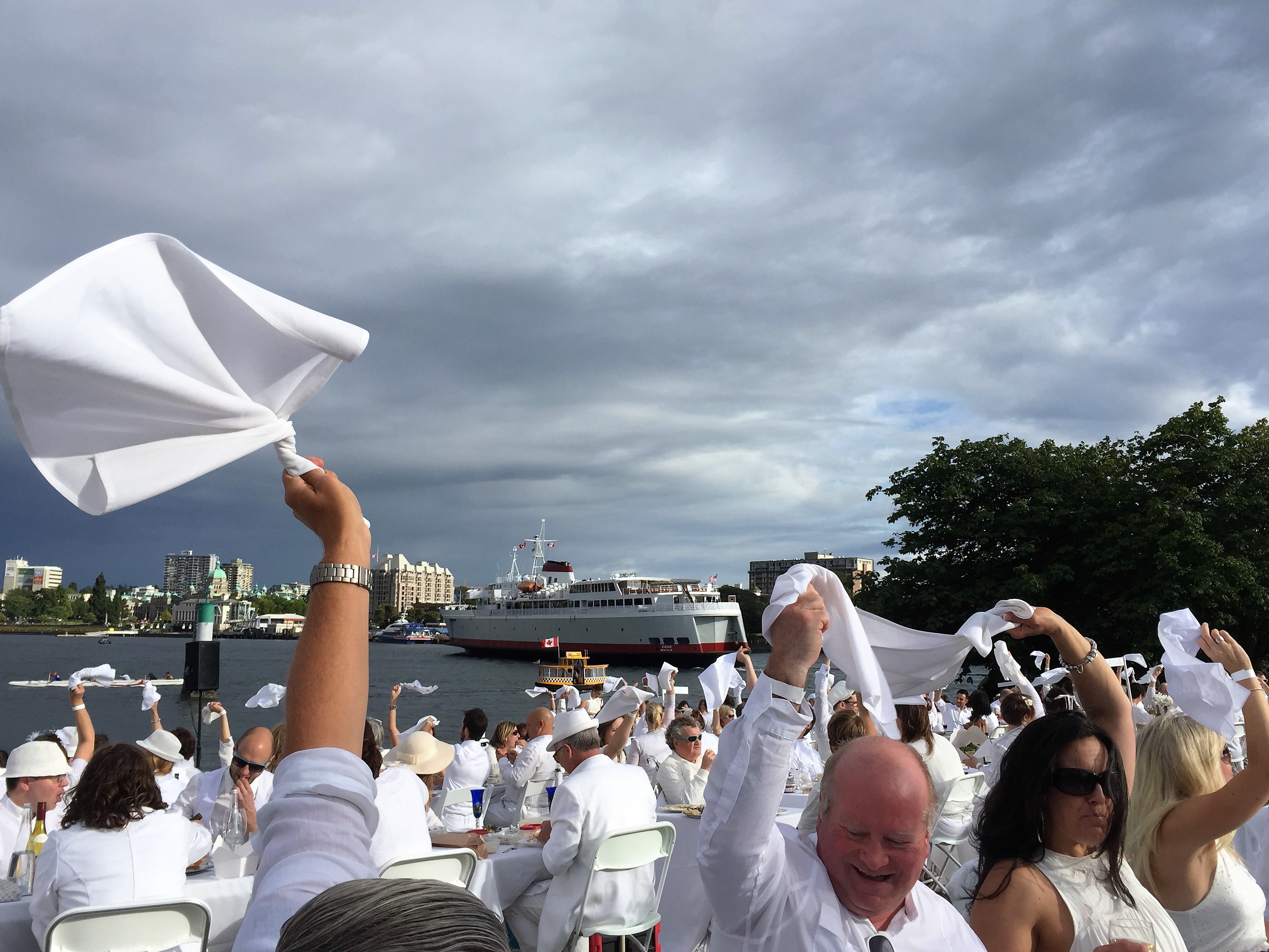 So where was the Venue in Victoria this year?
At the Delta Ocean Point Hotel overlooking Victoria's Inner Harbour was this year's fantastic location! More than a thousand people gathered on the lawns in front of the hotel. Under the guidance of the host Aiden Henry and his amazing team, the lawns of the Ocean Point Hotel became a veritable grand dining room! And what a grand time we all had!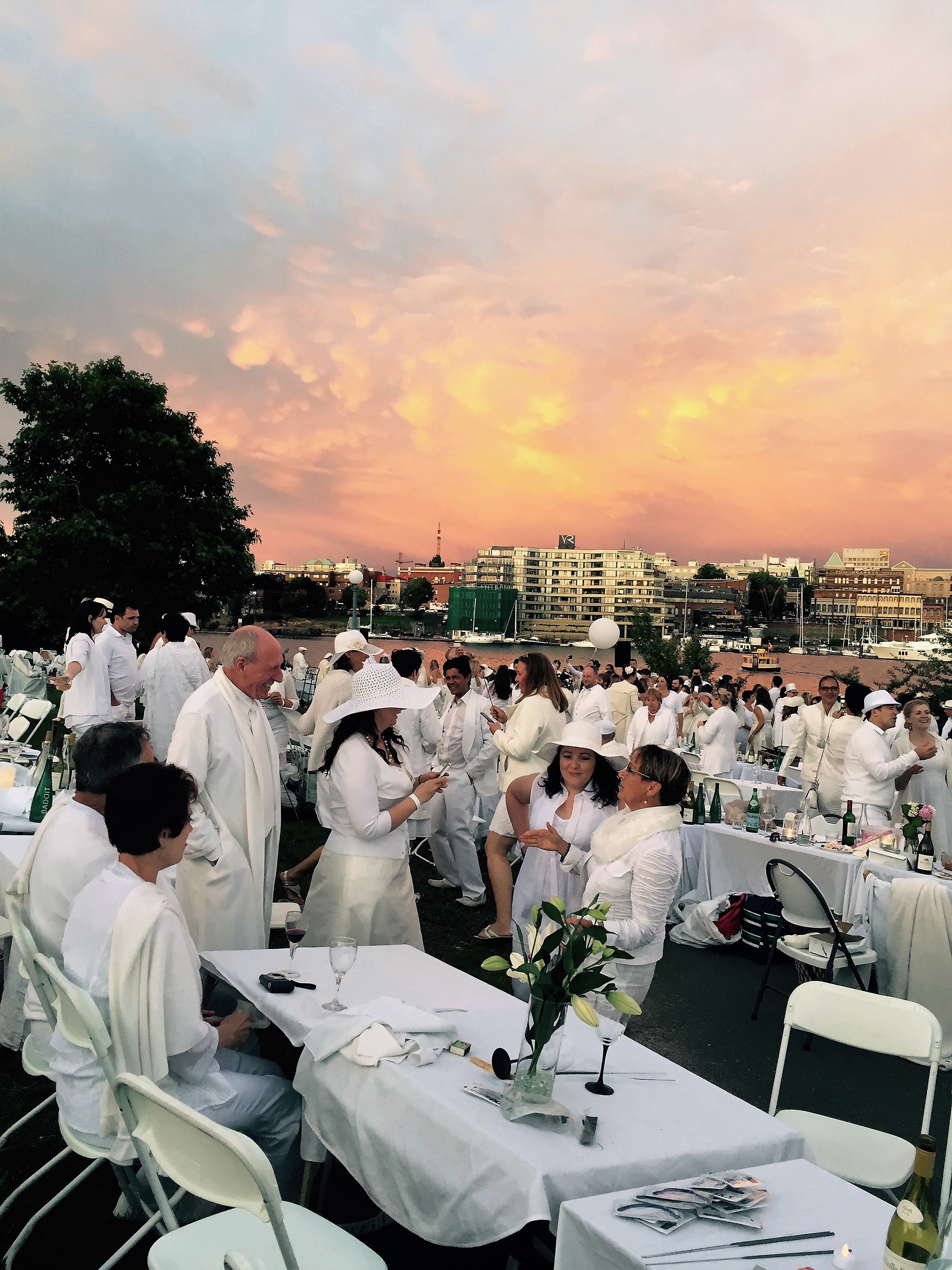 Was there any dancing?
Yes there was! The music was fantastic! Did I mention the after-party?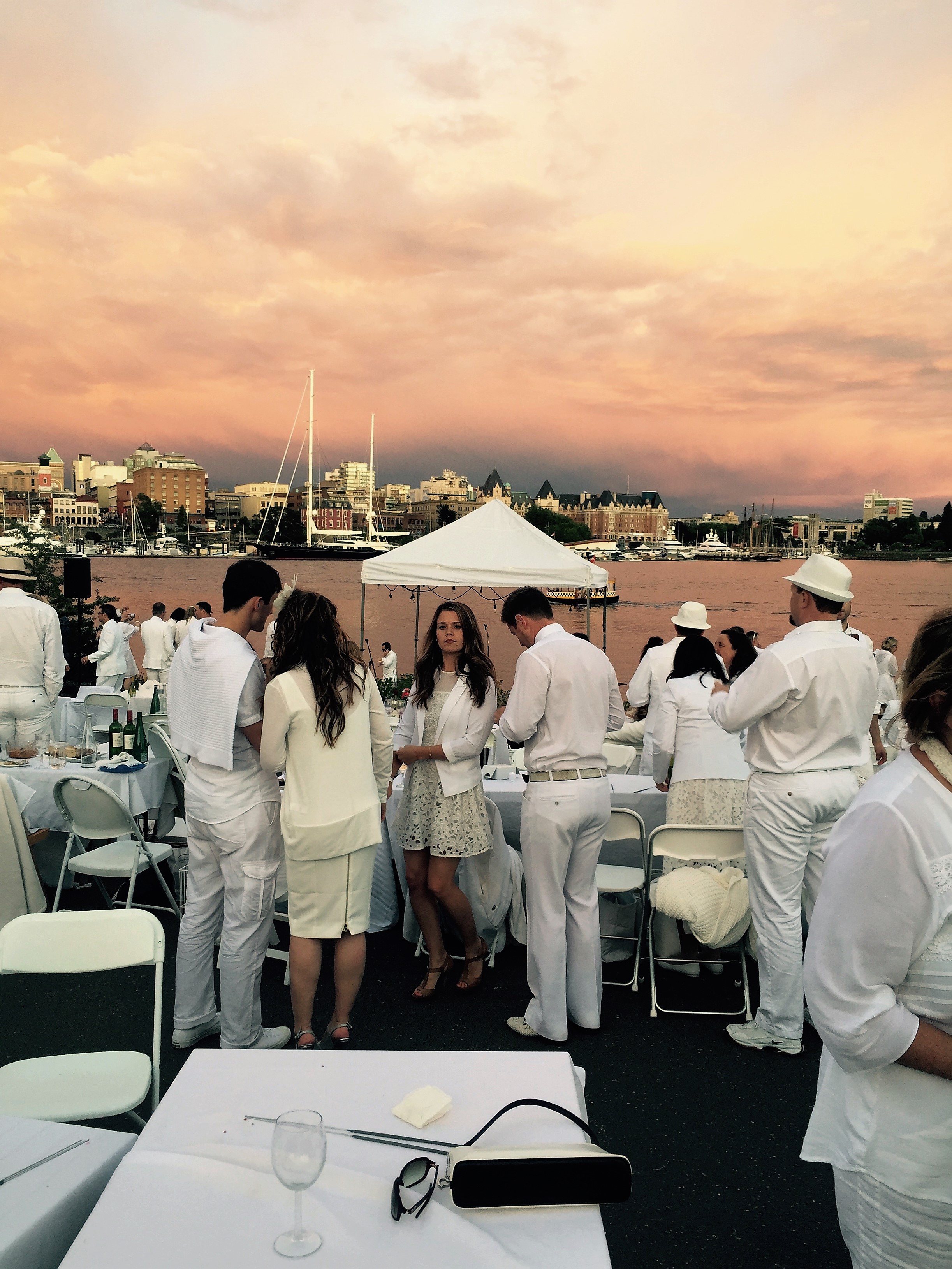 ​We even managed to sign off on buying a property at the event!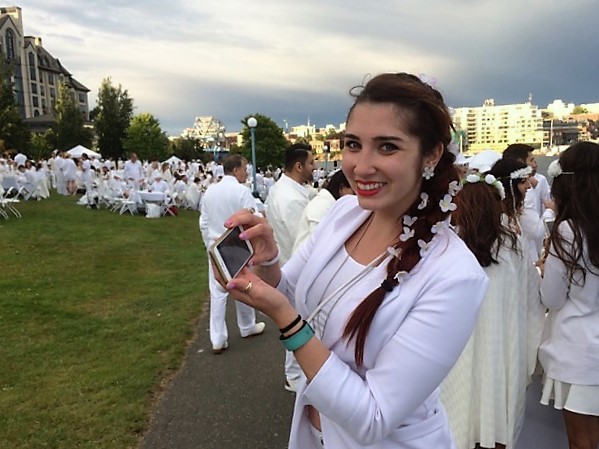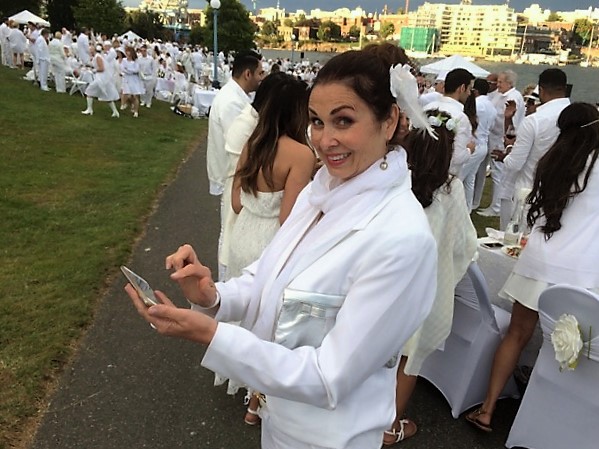 Congratulations to Jordan and Tyson and Aidan and Jamie
​and their amazing Victoria Diner en Blanc team!
​