SEXPAND
Whether you love cooking or do it by necessity, a well put-together kitchen can make all the difference when it comes time to put on your chef's hat and apron. That said, the best kitchen tools can do lots of things, and make your life easier. Let's build a list of the best, budget-friendly kitchen upgrades you can buy. P
Last week we talked about home office upgrades. This week, let's head to the kitchen. If we gave you $50 to spend on upgrades that make your kitchen more organized, easier to cook in, can make your cooking better, or just make your kitchen more fun and functional, what would you spend it on? Maybe you'd like a new immersion blender. Maybe a food processor, or a sharp chef's knife? Perhaps you'd use it for a magnetic knife rack, or a slow cooker. Perhaps you'd just get some materials for a DIY project instead. Whatever it is, we want to hear it! We've shared some of our own before, and we will below, but we're really interested in yours. Here's how to format your home kitchen upgrade idea:12P
RELATED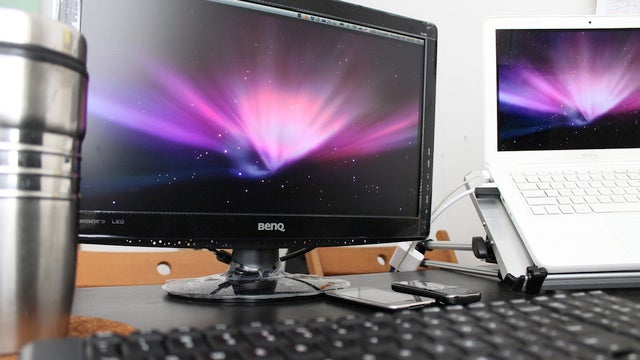 A little bit goes a long way when it comes to making your home office more comfortable and easier to use. Whether you work from home all the time or… Read…
Cooking is much more fun when you have all the right gear to make your food dreams into food reality. If you have a contentious relationship with… Read…
Include a picture! Anything to add a little visual interest, especially if it's something you can just order and have shipped to your house.
One upgrade per comment please! Let's keep it simple and easy to read—if you have multiples, and we hope you do, add them as separate comments! Help us picture your perfect kitchen!
Try not to repeat upgrade options! If you see someone who's already suggested something you wanted to mention, click the star and reply to their comment to give them a boost!
Tell us why it's useful! What do you want it for? How would you use it in your kitchen, if you don't already have one? Where did you find out about it?
So then, let's begin. We'll get you started, but we're really interested in yours, so fire away!3P
Title image made using S_Photo (Shutterstock), Mega Pixel (Shutterstock), and JDPR (Shutterstock).4P