It's all too familiar during the winter. You are stuck inside, yet again, due to the latest snowstorm, bitterly cold polar vortex, But it doesn't need to be an all-day drag when there are many fun activities at hand. Try any of these entertaining ideas, and note that catching up on extra work and doing chores are not on the fun list!
1. Plan Your Summer Vacation
What better time to get excited for your summer vacation than on a cold winter's day? Check out warm weather websites and magazines, and plan a future getaway with friends and family while you have the downtime.
2. Make an Awesome Breakfast
Time to step it up from the on-the-run breakfast you usually have and make some French toast, bacon, or eggs to enjoy. Or try something different, but easy, like Apple Pancakes.
3. Nap
When was the last time you had a daytime nap? Relive your childhood and take an uninhibited, no alarm clock, midday nap in a cozy place.
4. Make Candy
Have fun experimenting with some fun and easy candy recipes that you or the whole family can take part in. You can also make your candy into little gifts to give out later.
5. Take an Online Class or Tutorial
Take advantage of the time to learn something new for a few hours by taking an easy online class or tutorial. Search online for free options ranging from intro language classes to DIY tutorials to crafts.
6. Happy Hour
Assuming it's noon somewhere, use this lazy day to whip up an exotic cocktail, favorite glass of wine, or a delicious Hot Cocktail l to enjoy. Add some small appetizers to the mix to make for your own little happy hour.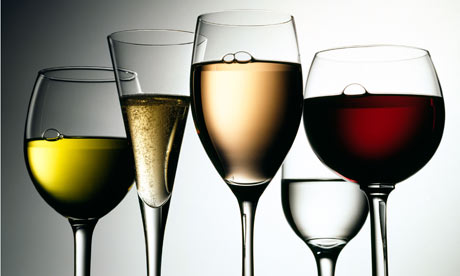 7. Redecorate
Moving things around in your home can be fun and refreshing if you are into decorating. Try hanging your pictures in different places, rearranging your furniture, or dreaming up new ideas online.
8. Fireside Camp Out
If you have a fireplace, a wintery day is a great time to light it up. Have a little camp-out next to it with comfy pillows, snacks, and games or a good book. This is also a great option if you are without power.
9. Pajama Day in Bed
Turn your day inside into the ultimate time to do nothing but relax. Get on your most comfortable pajamas, gather some cozy blankets, and round up reading materials or watch TV, all while you do some serious lounging in bed.
10. Take a Luxurious Bath
Get your bubble bath going and make it extra luxurious with nice music, candles, and perhaps a nice book or beverage. And, if you have kids, an extra fun daytime bath with plenty of toys and bubbles can be a fun change from the usual nightly routine.
11. Shop Your Closet
Put the extra time you have today to playing grown-up dress-up. Try out some new combos, and put together outfits for upcoming events. This can help you organize your things, prune unused items, and discover cool outfits you never knew you had.
12. Indoor Fort
This is a great one if you have kids or just feel adventurous. Transform your living room into a fun fort using chairs and blankets to make a cozy hideout for the day.
13. Check Out Some Good Blogs
There are some great blogs that can help you better your life or learn some great tips.
14. Afternoon Tea
Have your own tea party right at home. You can get fancy and use nice china and put out little sandwiches and treats. This is also a fun activity you can do with the kids, substituting hot chocolate for tea if you want.
15. Catch Up With Family and Friends
Getting in touch with the grandparents or a long-lost friend over the phone or Skype makes for a great indoor activity and can be a lot of fun for all.
16. Grilled Cheese and Tomato Soup
The ultimate rainy day lunch is great on any day, let alone a cold one. Indulge in an awesome grilled cheese using any type of cheese you love and put on a pot of some delicious tomato soup.
17. Video Game Marathon
Anyone into gaming probably doesn't need a snow day excuse to play, but a day stuck inside provides a wonderful opportunity for a video game marathon. Or, involve the kids and do Wii competitions or learning games on your tablet or computer.
18. Popcorn and Movie Day
Sort of a given on any winter day, but pop up some popcorn and get comfy on the couch with your favorite movie(s).
19. Scrapbooking
Even if you've never scrapbooked before, now is a great time to make a book of the kids' art or your accomplishments, or a gift for a friend's special occasion.
20. Bake Something
Making good old chocolate chip cookies is an entertaining winter's day activity, as is making other delicious recipes like warm pies and fresh-baked bread. Or, try some easy winter treats that the kids can help with, too.
21. Indoor Obstacle Course
Make an indoor obstacle course for the kids (or grownups) using pillows, toys, or other objects to burn off some energy and have fun.
22. Pretend Summer Day
If you desperately need to escape the harsh winter, bring summer to you. Look up tropical sites, make a fruit juice, and put on some Bob Marley. You can also get everyone in bathing suits and flip flops and fill the tub to "go swimming."
23. Catch Up on Your Shows
Another given for a cold day stuck inside, but catching up on your favorite shows that you missed during busy weeks is a fun way to pass the time. Or, indulge in some mindless daytime TV without the guilt.
24. Make Soup
Making a nice pot of homemade hot soup is not only easy, but it's also very satisfying on a winter's day. Try a good chicken Noodle soup, a cream of Broccoli , or my favorite, Cream of potato and leak soup.
25. Magazine Roundup
Spend the day catching up on all those magazines you've always wanted to read. Or, if you can plan ahead, buy some fun magazines just as you would for a long plane flight, and sit back and enjoy during your day indoors.
26. Music Library
Enjoy all that music you have been collecting and listen to some of the tunes in your music library. You can also take the time to make new mixes and organize your collection once and for all.
27. Ice Cream Sundae Bar
Take some time to indulge by setting up an ice cream sundae station. Round up your ice cream and toppings you may have around, like whipped cream, nuts, chocolate chips, and fruits. Kids and adults alike will love it.
Just a Few Of My Favorite things to do when its cold out . Enjoy !
Amanda Day Century21westman.com