Yasir Qadir
CENTURY 21 Atria Realty Inc., Brokerage*
416-894-4777

905-883-1988

905-883-1988

905-883-8108

1550 Sixteenth Avenue 200, Building C South
Richmond Hill, ON L4B 3K9
Welcome to my Website
As a CENTURY 21® Real Estate professional, I am dedicated to providing you with the highest quality service possible. My personal knowledge of the local Real Estate market is combined with the power of the CENTURY 21 brand - the most recognized name in Real Estate today.
Let me assist you in finding your dream home, in a neighbourhood that is right for you, and in the price range you want. Or if you are interested in selling a property, I also have the expertise to help you get the fastest sale possible and at the best price.
I look forward to the opportunity of working for you!
In Flanders Fields Poem
IN FLANDERS FIELDS POEM
The World's Most Famous WAR MEMORIAL POEM
By Lieutenant Colonel John McCrae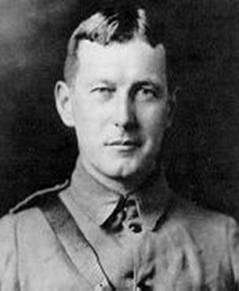 In Flanders fields the poppies blow
Between the crosses, row on row,
That mark our place: and in the sky
The larks still bravely singing fly
Scarce heard amid the guns below.
We are the dead: Short days ago,
We lived, felt dawn, saw sunset glow,
Loved and were loved: and now we lie
In Flanders fields!
Take up our quarrel with the foe
To you, from failing hands, we throw
The torch: be yours to hold it high
If ye break faith with us who die,
We shall not sleep, though poppies grow
In Flanders fields
Composed at the battlefront on May 3, 1915
during the second battle of Ypres, Belgium
Source: http://www.flandersfieldsmusic.com/thepoem.html
Ask me how to earn AIR MILES® reward miles when you buy or sell a home through me.